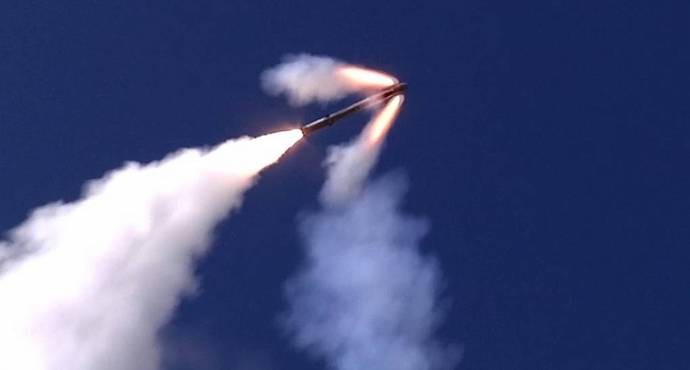 Russia says its hypersonic missile is now in active service
The Russian military said it has deployed a hypersonic weapon, potentially setting off a new arms race.
Defense Minister Sergei Shoigu informed Putin that the first missile unit equipped with the Avangard hypersonic glide vehicle entered combat duty, the Defense Ministry said.
"I congratulate you on this landmark event for the military and the entire nation," Shoigu said later during a conference call with the top military brass.
Gen Sergei Karakaev, the strategic missile forces chief, said that the Avangard had been put on duty with a unit in the Orenburg region in the southern Ural mountains.
Russian president described the Avangard hypersonic glide vehicle as a technological breakthrough that can fly at 27 times the speed of sound. Putin unveiled the Avangard among other prospective weapons systems in his state-of-the-nation address in March 2018 when he said" "It heads to target like a meteorite, like a fireball". The missile can carry a nuclear weapon of up to 2 megatons, he said.
The Russian hypersonic glide vehicle which can avoid ballistic missile defense radars is mounted on an intercontinental ballistic missile. Its hypersonic speed makes detection, tracking and interception extremely difficult.
Hypersonic weapons fly extremely fast and can maneuver along unpredictable trajectories. The U.S., Australia and China are working on their own hypersonic missile systems, but none has reached active duty.
The United States reportedly plans to deploy its own hypersonic weapons by 2022. China has tested its own hypersonic glide vehicle called DF-17 at a military parade in 2019.