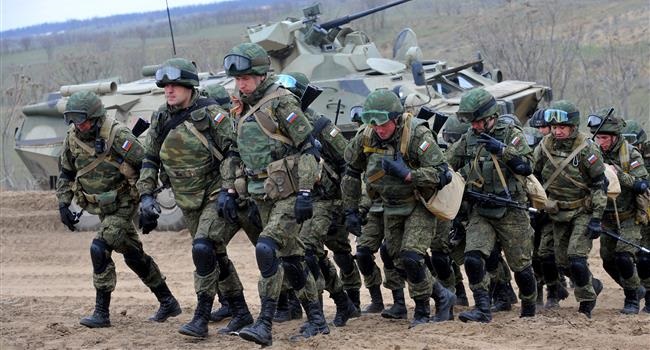 Putin orders to begin withdrawal of Russian forces from Syria starting March 15
Russian President Vladimir Putin has ordered his military to start the withdrawal of Russian forces from Syria, saying that Russia's military intervention had largely achieved its objectives.
The withdrawal of Russian troops from Syria will begin as of Tuesday (March 15, 2016).
Putin, at a meeting in the Kremlin with his defence and foreign ministers, said the pullout should start from Tuesday. He also ordered that Russia intensify its role in the peace process to end the conflict in Syria.
"I think that the tasks set to the defense ministry are generally fulfilled. That is why I order to begin withdrawal of most of our military group from Syria starting from tomorrow," Putin said on Monday at a meeting with Defense Minister Sergey Shoigu and Foreign Minister Sergey Lavrov.
However, Russian airbase is Hmeimim in Syria's province of Latakia and a naval facility in the Syrian port city of Tartus will continue to be operated by Russians, Putin said.
Putin had telephoned Syrian President Bashar Assad to inform him of the Russian decision, according to Kremlin spokesman Dmitry Peskov. In his phone call with Putin, Assad stressed the need for a political process in Syria, the Kremlin said.
The Russian troops withdrawal order came amid reports that Saudi Arabian warplanes have arrived at Turkey's Incirlik air force base.
Turkish and Saudi forces were actively considering to intervene in Syria to protect their interests.
Arab diplomatic sources argue that if Russia and Iran can intervene in Syria's affairs, why can't other regional countries whose interests are threatened can play a direct role?
The news of the departure of Russian troops emerged in the backdrop of Syria Peace talks in Geneva.
Also on Monday, Russian Foreign Minister Sergei Lavrov said peace talks on Syria in Geneva were not simple and it remained to be seen whether all sides would come to the negotiating table, RIA news agency reported.
Assad said on Monday he hoped peace talks in Geneva would lead to concrete results, the Kremlin said in a statement.
The conflict has killed nearly 500,000 people and created about 5 million refugees, fueling the worst refugee crisis in Europe since World War II.