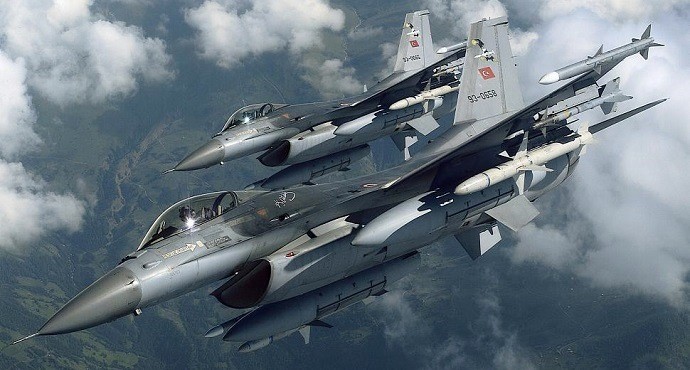 Russian and Turkish jets strike Daesh terrorists in Syria's al-Bab for the first time
Russian and Turkish jets have launched a joint operation against Daesh (ISIS) terrorists in Syria's al-Bab.
Russian military says it has teamed up with Turkey to conduct joint airstrikes against ISIS terrorist group's stronghold in northern Syria.
"Russian-Turkish joint air operation highly effective in Aleppo Governorate according to first estimates" Interfax said, citing the Russian Defense Ministry.
Chief of the Main Operational Directorate of the General Staff, Lt. Gen. Sergey Rudskoy of the military's General Staff said nine Russian warplanes and eight Turkish jets have taken part in the strikes on the outskirts of al-Bab in the province of Aleppo.
Lt. Gen. Sergey Rudskoy said nine Russian aircraft, consisting of four Su-24Ms, four Su-25s and one bomber Su-34, as well as eight Turkish fighter jets, four F-16s and four F-4s, participated in the first joint air strike.
Rudskoy said the Russian air force was also providing air support to the Assad regime troops who he said were trying to fight off a Daesh assault around the town of Deir al-Zor.
Both countries have signed a memorandum to coordinate their air operations against terrorist targets in Syria, Russian Defense Ministry and Turkish military sources said last week.
The joint airstrikes highlight a close alliance between Russia and Turkey, which last month jointly brokered a Syria truce and are working to prepare Syrian talks in Kazakhstan next week.