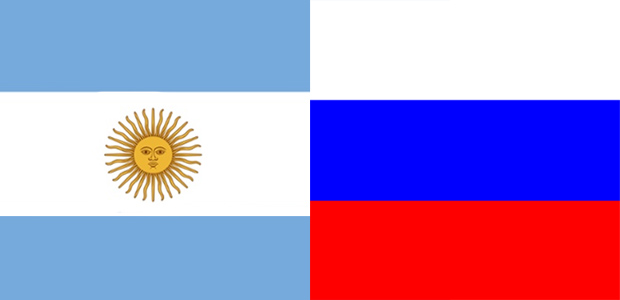 Moscow and Buenos Aires have agreed to upgrade their military cooperation, the Russian Defense Ministry says.  
The agreement was reached during a meeting between Russian Deputy Defense Minister Anatoly Antonov and Argentinean ambassador to Moscow Pablo Tettamanti on Wednesday, according to the press service of the ministry,
Antonov and Tettamanti also highlighted military cooperation within the context of strategic partnership.
The participation of Argentina's Defense Minister Agustin Rossi in the fourth Moscow international security conference was aslo highlighted in the meeting, the same source noted . The conference is scheduled to be held on April 16-17.
"The Fourth Moscow Conference on International Security, an event annually organized by the Russian Defense Ministry, will take place on April 16-17. Defense ministers and delegations of defense agencies from 79 states, heads of international organizations, Russian officials, experts and academicians have been invited to the forum," Russian Deputy Defense Minister Anatoly Antonov said on February 25.
In July 2014, Russian President Vladimir Putin met with his Argentinean counterpart Cristina Fernandez de Kirchner to curb Western dominance in international politics in the Argentinean capital.
The two leaders discussed military cooperation and oversaw their delegations signing a series of bilateral deals, including one on nuclear energy.
Putin's visit to Argentina was part of his six-day tour of Latin America aimed at boosting trade ties in the region, according to Russian state media.
Commenting on the results of the Russian Defense Minister Sergei Shoigu's three-leg official visit to Venezuela, Nicaragua and Cuba, the Russian deputy defense minister said in February that Moscow is ready to boost military cooperation with Latin American countries.
Russian Defense Minister Sergei Shoigu 
"There is a lot of work to do and it is clear. There is a common wish and willingness to work together. We are ready for cooperation," said  Antonov.
The Russian official also stated that Moscow has always been ready to train the military staff of the Latin American countries.
"Effective consultations are being conducted between our general staffs. Our colleagues come to Russia for military training as observers. The countries of the region have an acute need for qualified officers and the Russian agency is always ready to provide assistance," Antonov pointed out.
Moscow has recently intensified military ties with its allies after neighboring Ukraine announced its plan to take part in a multinational military alliance with two NATO members Poland and Lithuania. Reports also say Kiev seeks NATO membership.
Moscow-Kiev relations have been extremely tense in recent months. Ukraine and NATO accuse the Kremlin of supporting pro-Russia forces in east Ukraine. Russia categorically denies the allegations, saying NATO is responsible for the flare-up in Ukraine.
IA/NN/HMV