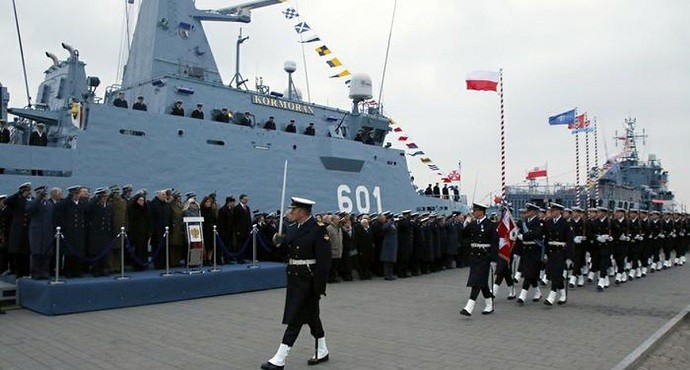 Poland spends US$570 million on minesweepers, rescue vessel
The Polish Ministry of Defence has signed a deal with a consortium formed by the Gdansk-based Remontowa Shipbuilding shipyard and the country's defense giant PGZ to receive two minesweeper vessels and one rescue vessel.
"We are rebuilding the Polish Navy, which was forgotten for many years," Deputy Defence Minister Bartosz Kownacki said in a statement.
Polish Deputy Defence Minister Bartosz Kownacki told reporters that the new orders were an important part of efforts to revive Poland's shipbuilding industry.
He added that the government contracts would benefit both the privately-run Remontowa Shipbuilding yard and state-owned producers working as part of the Polish Armaments Group (PGZ).
The ORP Kormoran is the first in a series of three modern minehunters that have been commissioned for the 8th Coast Defence Flotilla of the Polish navy, according to officials.
The Kormoran minesweeper's main functions are seeking, identifying, and destroying mines and escorting other naval vessels through the areas of mine danger risk.
The minesweepers were intended for combat missions in the Baltic Sea, the North Sea, and other waters within NATO allied territory, Polish News Agency (PAP) reported.
The Polish navy is being rebuilt after many years of neglect, Kownack said, with a focus on reconstructing its shipbuilding industry.