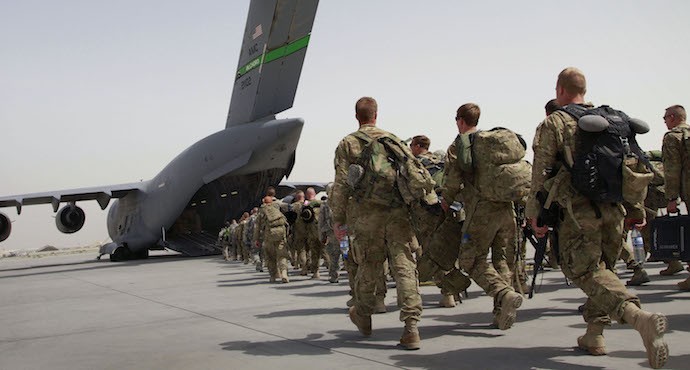 Pentagon to pull 2,500 troops from Afghanistan and Iraq
News, US
November 18, 2020
No Comments
U.S. to pull troops from Afghanistan and Iraq by mid-January  
U.S. President Trump has ordered the Pentagon to pull 2,500 U.S. troops from Afghanistan and Iraq by mid-January.
"By January 15, our force size in Afghanistan will be 2,500 troops. Our force size in Iraq will also be 2,500 by that same date," Acting Secretary of Defense Chris Miller told reporters at the Pentagon on Tuesday.
Miller also said that Trump's decision "is based on continuous engagement with his national security Cabinet for the past several months, including ongoing discussions with me and my colleagues across the United States government."
The withdrawal is scheduled to take place five days before U.S. President-elect Joe Biden takes office on 20 January 2021.
Miller said he spoke with several key leaders to update them on the U.S. plans, including leaders of Congress, NATO Secretary General Jens Stoltenberg and Afghan President Ashraf Ghani.
"President Ghani highlighted the caliber of our troops, which he noted has always been more important than the quantity. We continue to stand with him as his government works toward a negotiated settlement for peace," Miller said.