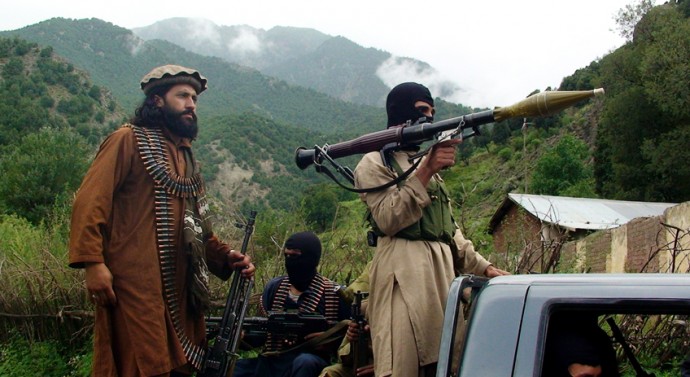 At least three militants have been killed in clashes with security forces in Pakistan's port city of Karachi, police officials say.
The scuffles occurred between members of Pakistan's Crime Investigation Department (CID) and pro-Taliban militants on Karachi's Northern Bypass motorway late on Tuesday night, officials said.
The militants had been planning raids on a private school in Karachi, CID Officer Khurram Waris said, without giving more information.
The CID forces also confiscated some weapons and explosive devices from the militants.
Pakistan has stepped up the fight against pro-Taliban militants in the country following an attack on a school in the northwestern city of Peshawar.
On December 16, a group of pro-Taliban militants stormed an army-run school in Peshawar and killed about 150 people, including 132 students. Some 120 students were also injured in the raid.
Tehrik-i-Taliban Pakistan (TTP) claimed responsibility for the assault, saying it was carried out in retaliation for the Pakistani army's major military offensive in North Waziristan tribal area, which borders Afghanistan.
Following the Peshawar attack, Pakistan also lifted the moratorium on the death penalty, which had been in place for about six years.
The Pakistani army started an operation against militant hideouts in North Waziristan in June after a deadly raid on Karachi Airport ended the government's faltering peace talks with pro-Taliban militants.