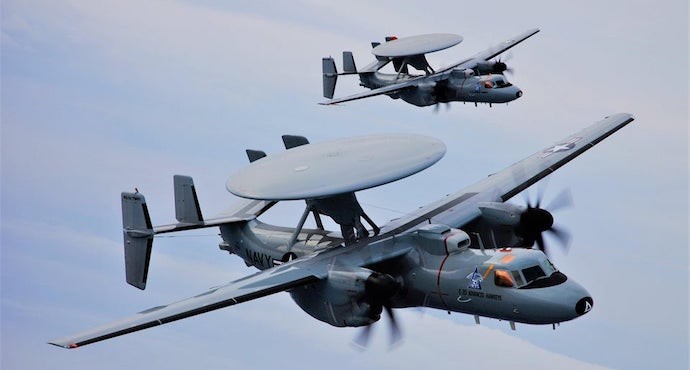 Northrop Grumman awarded $1.39B for new Air Force navigation system
News, US
October 2, 2019
No Comments
Northrop Grumman Corp. received a $1.39 billion contract from the US Air Force for its embedded GPS system
Northrop Grumman Corp. received a $1.39 billion contract from the U.S. Air Force to build and sustain the airborne Embedded Global Positioning System (GPS)/Inertial Navigation System (INS)-Modernization, or EGI-M system.
The indefinite-delivery/indefinite-quantity contract includes production, sustainment, and engineering technical services in support of its Embedded GPS Inertial Navigation System Modernization (EGI/EGI-M) system.
Based on a modular open-systems architecture, the EGI-M system supports the rapid insertion of new capabilities into military aircraft like the F-22 jet fighter and E-2D carrier-based radar aircraft.
Work under the contract is expected to be completed by February 2032, and will be performed at the company's facilities in Woodland Hills, Calif., and Salt Lake City, Utah.