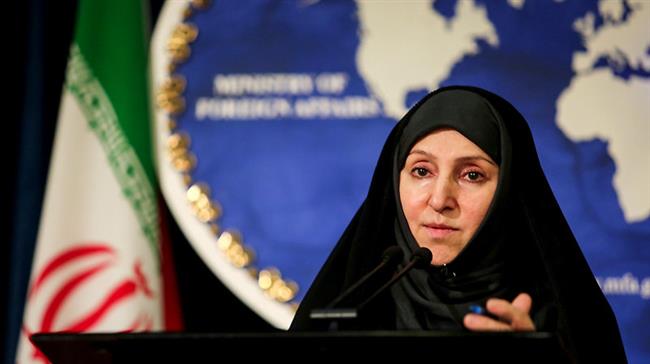 Iran says any new US sanctions against the Islamic Republic could spoil the ongoing talks aimed at securing a long-term deal over Tehran's nuclear program.
"Any further anti-Iran bans by the US could lead to a halt in the ongoing nuclear negotiations between Tehran and the P5+1 group", says Iranian Foreign Ministry Spokeswoman Marzieh Afkham in press conference.
"It is totally clear [that] using a worn-out tool which has been evidently proved ineffective is not helpful," the Iranian official said, adding it is a "miscalculation" by certain US officials that sanctions have brought Tehran to the negotiating table.
Afkham described the disputes over Iran's civilian nuclear work as "fabricated" and said Tehran is determined to settle the issue through realism.
A "realistic" approach can help the achievement of a comprehensive deal over Tehran's nuclear activities, Afkham added.
Her remarks came in reaction to reports that the new Republican-controlled US Congress is considering a new sanctions bill against Iran over its nuclear program.
Reacting to a severe drop in oil prices over the past months, Afkham said oil should not turn into a political tool, adding that all countries, especially oil producers, will be the ones to suffer from slumping prices.
"If oil, which is an economic issue, turns political then countries themselves will get harmed," she added.
This comes as Iran and the P5+1 states, Russia, China, France, Britain and the US plus Germany, are set to start a new round of talks on Tehran's nuclear program in the Swiss city of Geneva on January 18.
Press TV