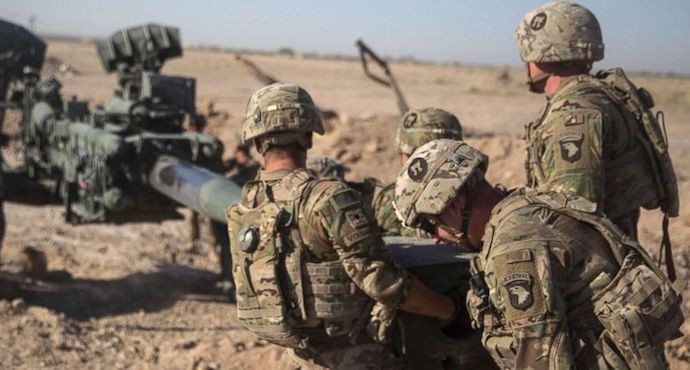 NATO soldier killed, two wounded in insider attack in Afghanistan
An Afghan soldier opened fire on coalition forces on Monday, killing a Czech soldier and wounding two others.
The soldier was the fourth from the Czech Republic to be killed in the war since the country agreed in June to raise its NATO contribution to 390 troops, up from 230.
The Czech military said their car was attacked at a base in the western Herat province. NATO said in a statement that "initial reports" indicate the attack was committed by a member of the Afghan security forces.
The Czech minister of defence, Lubomír Metnar, described the attack as unexpected and unprecedented.
An investigation into the incident is ongoing, Afghan Defense Ministry spokesman Ghafoor Ahmad Jawed said Tuesday.
The Taliban claimed responsibility for the attack. However, two Afghan officials, speaking on condition of anonymity to share sensitive information they were not authorized to disclose, were quoted as saying that the shooting was the result of an argument and not necessarily evidence of Taliban infiltration.
This is the second deadly shooting of friendly forces in recent days believed to be carried out by an Afghan servicemember. On Thursday, an elite guard of the governor of Kandahar killed two senior Afghan officials, including Kandahar's powerful police chief, Gen. Abdul Raziq, and wounded U.S. Army Brig. Gen. Jeffrey Smiley. The Taliban claimed that attack.
On October 18, a gunman wearing a uniform of the Afghan security forces opened fire on a gathering of security chiefs in Kandahar that included the top U.S. and NATO commander in Afghanistan, General Scott Miller.