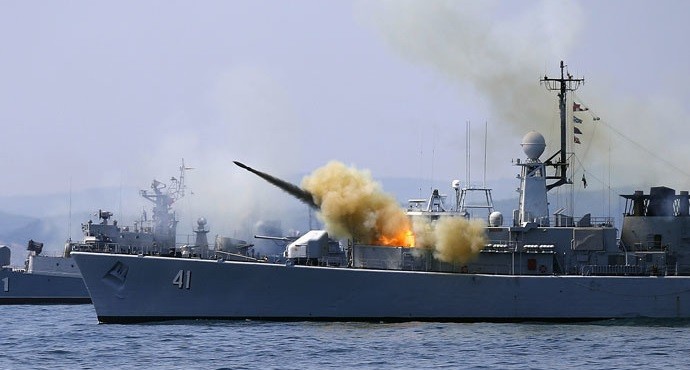 The North Atlantic Treaty Organization (NATO) has launched a multinational naval drill in the Black Sea near the Crimean Peninsula amid a standoff with Russia over Ukraine.
The war games, which began on Tuesday, involve NATO naval rapid reaction forces and see the participation of the USS Vicksburg, a US guided missile cruiser, as well as vessels from six other participating states – Canada, Germany, Italy, Bulgaria, Romania and Turkey.
The exercises are headed by US Rear Admiral Brad Williamson, who said on the website of the alliance's Maritime Command (MARCOM) that "the training and exercises we will conduct with our Allies in the Black Sea prepares us to undertake any mission NATO might require to meet its obligations for collective defense."
A Bulgarian navy spokesman said the drill will include simulated anti-air and anti-submarine warfare exercises as well as simulated small boat attacks and basic ship handling maneuvers.
According to MARCOM's website, the participating ships are expected to leave the Black Sea and return to the Mediterranean later in March.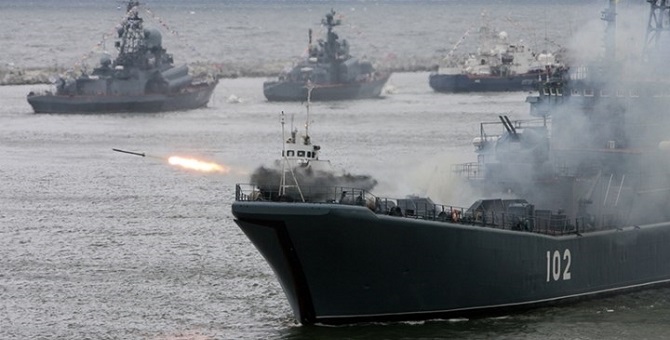 Ahead of the naval exercises, Bulgarians staged a protest in the capital of Sofia to express anger over the war games. The rally, which was held on March 8, called on the Bulgarian government to scrap the country's membership in NATO. Bulgaria joined the Western military alliance in 2004.
This comes as NATO plans to expand its military presence in Eastern Europe amid the crisis in Ukraine. It has held numerous war games over the past year. In 2014, NATO forces held some 200 military exercises, with the alliance's General Secretary Jens Stoltenberg having promised that such drills would continue.
In addition, the defense ministers of NATO's 28 member states agreed on February 5 to establish six new command and control posts in the Eastern European nations of Bulgaria, Romania, Estonia, Latvia, Lithuania and Poland.
Moscow has repeatedly condemned NATO's exercises and military buildup toward its borders.
CAH/HJL/HRB