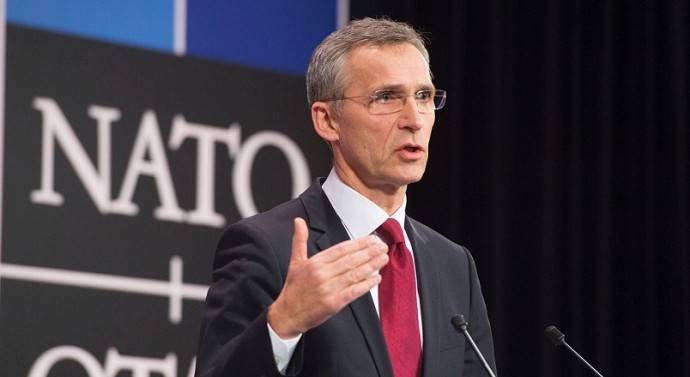 NATO warns North Korea military action would have 'devastating consequences'
NATO countries need to find a diplomatic solution to curb North Korea's efforts to build a nuclear arsenal, because an armed reaction could be catastrophic, according to the Alliance's top international civil servant.
Military intervention against North Korea would have "devastating consequences", North Atlantic Treaty Organisation (NATO) chief Jens Stoltenberg warned Friday, after US President Donald Trump said diplomatic efforts had failed.
In an interview with AFP news agency held at NATO headquarters in Brussels, the secretary general said the "use of military force will have devastating consequences and we need to continue to push for a negotiated solution."
"The US has the right to defend itself, to defend its allies, but at the same time I am absolutely certain no one wants a military solution, so we still see a united effort to try to step up the pressure against North Korea."
Stoltenberg will travel to South Korea and Japan in an effort to enhance NATO's cooperation with the two nations. He said diplomacy should be the path taken to solve the crisis.
His comments come as Pyongyang threatened to fire a barrage of missiles at the US overseas territory of Guam.
The risk of an all-out conflict erupting on the Korean Peninsula has climaxed in recent months.
U.S. President Donald Trump has engaged in a war-of-words with North Korea's Kim Jong Un, who he refers to as "Little Rocket Man", and has said on Twitter that "only one thing will work!" with him.
NATO chief Jens Stoltenberg also urged the United States and Turkey to "sit down and find solutions" to a crisis in relations between the two key members of the military alliance.
"I only urge the US and Turkey to sit down and find solutions because it is important for the alliance that we are able to work closely together, especially in that region, because Turkey is a key ally in our fight against terrorism," Stoltenberg told AFP in an interview.