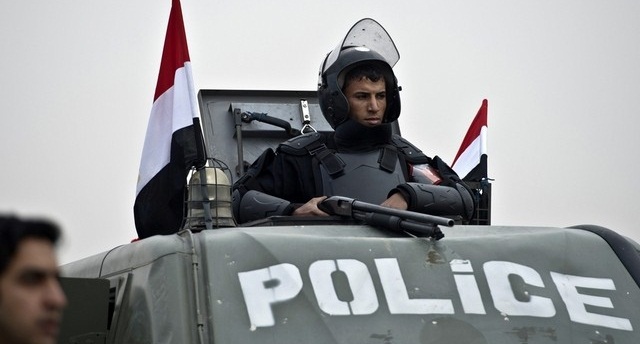 The deadly assault on Egyptian police was one of the largest attacks on security forces in Cairo in months
Eight Egyptian policemen were shot dead by masked gunmen in southern Cairo suburb of Helwan early on Sunday, according to a source from Cairo Security Department. The attack was later claimed by two separate Islamist groups.
The police, all in plainclothes, were inspecting security early Sunday morning when four gunmen in a pickup truck attacked them, according to Egypt's state-run Middle East News Agency.
Sunday's deadly assault on the patrol was one of the largest attacks on security forces in the capital in months.
The Islamic State (ISIS) group issued a statement claiming the attack, saying it was in response to the imprisonment of women.
In a separate statement on its Facebook page, the Popular Resistance Movement also claimed responsibility for Sunday's killings. The group is a youth movement that opposes the government's counterterrorism operations, which it says have included police brutality and harassment.
A military funeral was held in New Cairo's police academy on Sunday afternoon for eight policemen gunned down by unknown assailants. The slain policemen included seven low-ranking policemen and a junior police officer.
The assailants are still at large.
Hours after the killings, Egypt's interior minister, Magdy Abdel Ghaffar, in charge of police, promised an investigation and vowed to bring the perpetrators to justice.
"These are the heroes whose blood mixes with the nation's soil every day," Abdel-Ghaffar told state television.
"We are determined to continue our march against terror and anyone who seeks to undermine the nation's stability," he said, as black-clad female relatives of the policemen wailed in grief.
Al Azhar, a historic centre of Islamic learning in Cairo, condemned what it called a "terrorist attack the likes of which contradict Islamic teachings" and offered in a statement its support for Egypt's security forces.