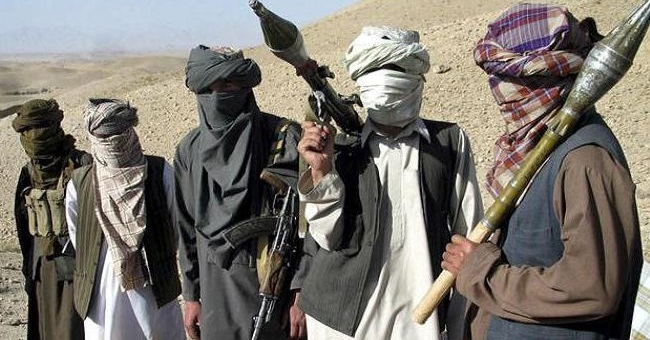 The Taliban in Afghanistan has confirmed the death of its former leader, Mullah Akhtar Mansour. Taliban leaders have also elected his successor, an influential religious figure.
KABUL, (Afghanistan) — The Taliban broke their silence and acknowledged Mullah Akhtar Mansour's death for the first time by announcing his successor as Mawlawi Haibatullah Akhundzada.
In a statement issued Wednesday, the insurgent group named Mullah Haibatullah Akhundzada, one of Mansour's two deputies, as its new supreme leader "after long discussions by the leadership council, jihadi leaders, political experts and tribal leaders."
"All people are required to obey the new Emir-al-Momineen (commander of the faithful)," the statement said.
Sarajuddin Haqqani and Mullah Muhammad Yaqoob (son of the previous Taliban chief, Mullah Muhammad Omar) were chosen as the deputies of Mullah Haibatullah Akhundzada.
Mansour was killed on Saturday when his vehicle was struck by a U.S. drone in Pakistan's Balochistan.
The U.S. and Afghan governments said Mansour had been an obstacle to a peace process that had ground to a halt when he refused to participate in peace talks earlier this year. Instead, he intensified the war in Afghanistan, now in its 15th year.
President Obama has said that Mansour was involved in plots targeting U.S. and coalition forces and the he was an obstacle to the faltering peace process.
"The Taliban should seize the opportunity to pursue the only real path for ending this long conflict — joining the Afghan government in a reconciliation process that leads to lasting peace and stability," Obama said earlier this week.
Who is Haibatullah Akhundzada?
Akhundzada is known as a religious leader than a military commander, who has been responsible for issuing public statements justifying the existence of the extremist Taliban, their war against the Afghan government and the presence of foreign troops in Afghanistan. His views are regarded as hawkish, and he could be expected to continue in the aggressive footsteps of Mansour.
Haibatullah Akhundzada is a member of the powerful Noorzai tribe, was a close aide to the Taliban's founding leader Mullah Omar and is from Kandahar, in the south of Afghanistan and the heartland of the militant movement.
He is believed to be between 45 and 50 years of age and has lived most of his life inside Afghanistan, with little evidence of travel.
What experts think about the new Taliban leader?
A glimpse of what worldwide experts think about new Taliban leader:
Some in Taliban are opposed to the appointment of Akhundzada, but have sworn allegiance to him so they can take "revenge" on the United States, claims The Telegraph.
Pakistani journalist Rahimullah Yousufzai has said that some factions of the Afghan Taliban have differences with Akhundzada.
Sami Yousafzai, Daily Beast's correspondent for Pakistan and Afghanistan, believes the new Taliban chief is not much competent:
Taliban seems going back to Stone Age,Haibatullah, A typical village type mulah appintoment ,first big slap on the future reconciliation.

— sami yousafzai (@Samiyousafzai) May 25, 2016