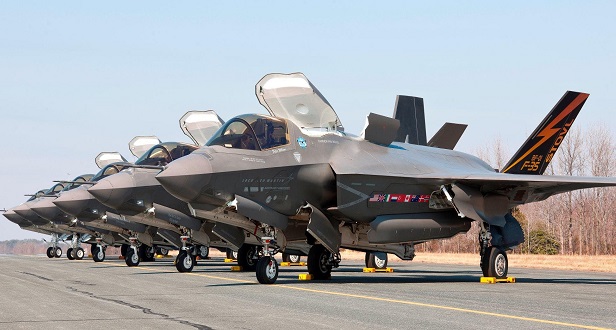 Lockheed Martin awarded $18M for F-35 support for Australia, UK, Canada
Lockheed Martin has received an $18 million contract modification for maintenance and operation of the support center that tests the F-35 aircraft for three countries, Australia, Canada and the United Kingdom.
The deal will fund maintenance and operations at Australia, Canada, United Kingdom Reprogramming Laboratory at Eglin Air Force Base in Florida.
ACURL builds, manages and tests Mission Data for the F-35, the company said.
The F-35 is one of the most important products of Lockheed Martin. The F-35 family includes three variants but all are single-seat jets, the F-35A for the U.S. Air Force, F-35B for the U.S. Marine Corps and F-35C for the U.S. Navy.
The Pentagon in October 2019 announced a $34 billion F-35 contract with Lockheed Martin, the largest contract yet for the defense company's costly fighter program, for the delivery of 478 of the aircraft.