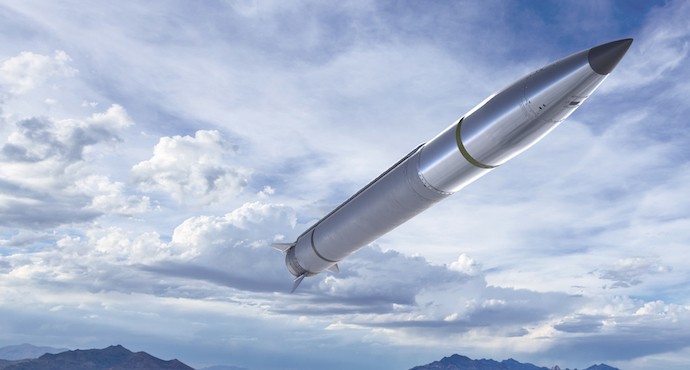 Lockheed Martin awarded $2.76b US Army contract for guided missile rockets
News, US
March 29, 2021
No Comments
U.S. Army to receive guided missile launch rocket systems from Lockheed Martin
Lockheed Martin has received a $2.76 billion contract from the U.S. Army for Guided Multiple Launch Rocket System (GMLRS) rockets and related equipment.
The contract includes GMLRS Alternative Warhead rocket pods, GMLRS Unitary Warhead rocket pods, Low-Cost Reduced Range Practice rocket pods, cybersecurity services, integrated product support and other services. The project has an estimated completion date of October 2024.
"GMLRS's versatile rounds provide proven capability, unmatched accuracy and are engineered for future needs in support of Joint All-Domain Operations," said Gaylia Campbell, vice president of Precision Fires and Combat Maneuver Systems at Lockheed Martin Missiles and Fire Control. "GMLRS remains in high demand because it's the right round for multiple types of missions." The manufacturer recently delivered the 50,000th GMLRS to the U.S. Army.
What is GMLRS?
GMLRS is an all-weather rocket designed for fast deployment that delivers precision strikes beyond the reach of conventional weapons.
The munition is the primary round for the combat-proven Lockheed Martin produced High Mobility Artillery Rocket System (HIMARS) and Multiple Launch Rocket System (MLRS) family of launchers and features a Global Positioning System (GPS) aided inertial guidance package and small maneuvering canards on the rocket nose that have added maneuverability to enhance the system's accuracy.
Lockheed Martin also tested its next-generation Extended-Range (ER) GMLRS munition in an 80-km flight demonstration in March 2021.
The American aerospace and arms company has produced more than 50,000 GMLRS rounds and is under contract to produce more than 9,000 new GMLRS unitary and alternative-warhead rockets, more than 1,800 low-cost reduced-range practice rockets and integrated logistics support for the U.S. Army and international customers.