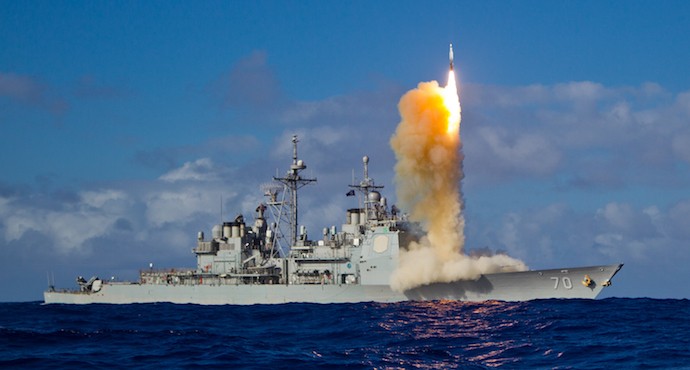 Lockheed awarded $212M for Japan's Aegis combat system
News
February 13, 2019
No Comments
Lockheed Martin gets $212 million worth contract for Japan's Aegis combat system
The US Navy has awarded a $212 million worth contract to Lockheed Martin for additional work on the development and integration of the Aegis systems for Japan.
The contract is for incorporation of remaining Baseline J7 scope in support of the Japan Maritime Self-Defense Force, according to the U.S. Department of Defense.
Aegis, which stands for Advanced Electronic Guided Interceptor System, is integrated into ships. This automated and powerful radar weapon system can track targets — sometimes more than 100 at once, according to the US Navy.
Lockheed Martin Rotary and Mission Systems is the primary contractor for the Aegis Weapon System and Multi-Mission Signal Processors.
The contract will include full operational capability at the development test sites, execution of J7 Baseline development and integration activities, integration of Japanese domestic ship systems, in-country integrated test team support and provision of technical manuals and logistics activities.
In January, Japan increased its military budget for this year to $47 billion in fiscal 2019, the highest ever.
Initially used by the United States Navy, Aegis is now used also by the Japan Maritime Self-Defense Force, Spanish Navy, Royal Norwegian Navy, Republic of Korea Navy and Royal Australian Navy.