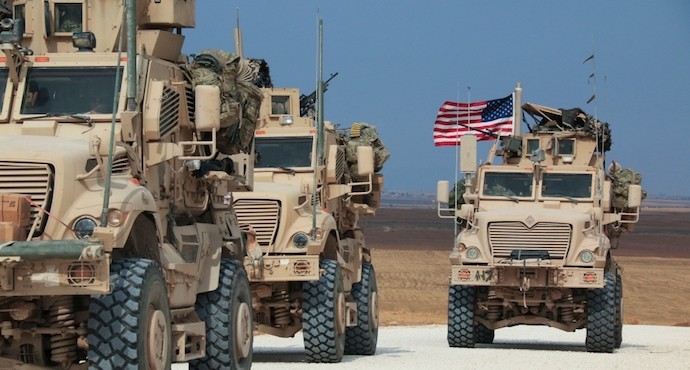 Kurds evacuate key Syrian border town as US redeploy to Iraq
Kurdish fighters and civilians were evacuated from a besieged town on the Syrian border yesterday as the US Defence Secretary confirmed American troops will be redeployed to western Iraq, giving Turkey control of one of the border cities.
Kino Gabriel of the main Kurdish-led group in the country, the Syrian Democratic Forces, said they have no armed presence in the border town of Ras al-Ayn anymore. Fighters remain deployed in other areas inside the buffer zone including the cities Kobane and al-Darbasiyah, Kurdish activists said.
The evacuation was part of an agreement to halt military operations with Turkey after a deal was reached with American mediation. The 120-hour truce began on Thursday evening but there were reports of daily clashes, with occasional shelling.
Ankara wants to create a "safe zone" clear of the Kurdish fighters – who have been instrumental in the battle against Daesh, but who Turkey considers terrorists – across the entire north-east border. Turkish military's death toll is reported to be seven since it launched its offensive on October 9.
The Trump administration negotiated the accord after heavy criticism at home and abroad over accusations that it had opened the way for the Turkish invasion by abruptly removing its soldiers from north-east Syria.