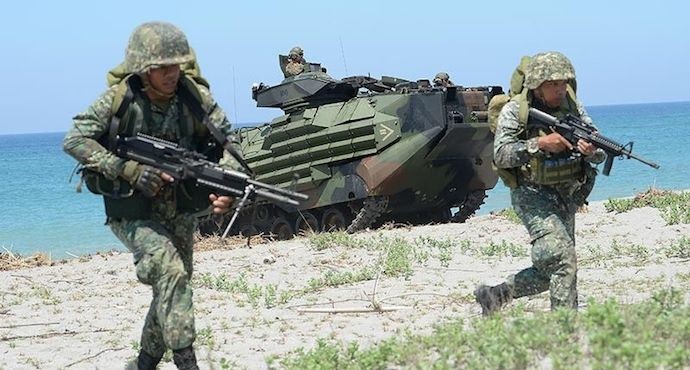 Japanese military officer killed in the van-truck collision in the Philippines
One of the members of Japan's military was killed in a car crash in the Philippines during joint exercises with US and Filipino troops.
His fellow Japanese officer suffered a broken rib, but was discharged from the hospital the same day.
Suguru Maehara, a 38-year-old sergeant of the Ground Self-Defense Forces, was involved in the accident on Tuesday last week, according to a GSDF spokesman who confirmed his death. Maehara was delivering food supplies to members participating in the drill when the accident happened.
The GSDF said this was the first time that a Japanese military officer died in an overseas drill.
"It is the first time a GSDF member has died during an overseas drill," the spokesman told media.
The exercise, codenamed Kamandag (meaning "Venom"), marked the first time Japanese armored military vehicles were used on foreign soil since the country adopted a pacifist constitution after its 1945 defeat.
The 10-day exercise is being held at a Philippine navy base facing the South China Sea, some 250 kilometers from the Scarborough Shoal — a territory claimed by Manila that was seized by China during a 2012 naval stand-off.