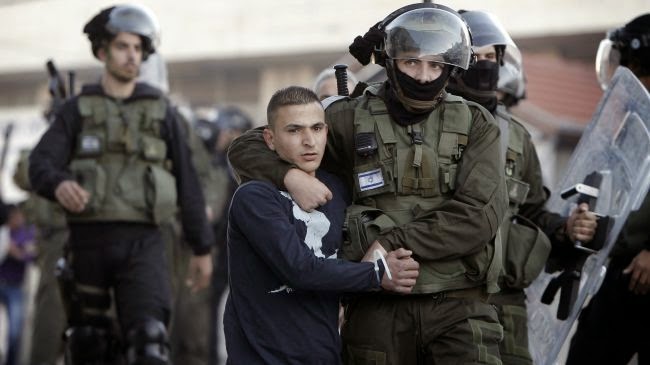 Palestinian media say Israeli forces have shot and killed two Palestinians in the West Bank.
The incident took place near a junction between the cities of Bethlehem and al-Khalil (Hebron) on Wednesday.
Israeli forces claim that the two Palestinians were involved in what they called a "criminal incident" and that soldiers opened fire after the 20-year-old victim, Sami al-Ja'aar, tried to flee the area.
Palestinian officials have not yet commented on the shooting.
Israel has intensified its crackdown in the occupied West Bank in recent months.
This comes amid a surge in protests against the Tel Aviv regime's occupation of Palestinian territories and its ongoing aggression against Palestinians. A large number of Palestinians, including minors, have been arrested during the recent months.
There are reportedly over 7,000 Palestinians in 17 Israeli prisons and detention camps. Among the Palestinian prisoners are 18 women, 250 children, 1,500 ailing individuals, who are mostly in a critical condition, and 540 Palestinians held without any trial under the so-called administrative detention.
Administrative detention is a sort of imprisonment without trial or charges that allows Israel to incarcerate Palestinians for up to six months. The detention order can be renewed for indefinite periods of time.