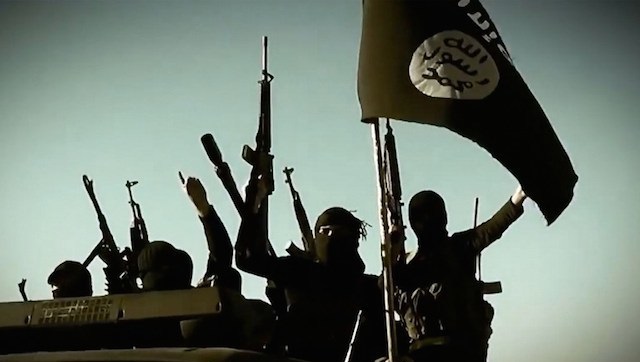 BEIJING (China) — Two weeks after first known execution of a Chinese hostage by ISIS, extremist group Islamic State has published a war song in Chinese Mandarin that calls on the country's Muslims to take up arms.
The group recently posted a digital recording of a new chant in Mandarin Chinese that calls for Muslims to "wake up" and "take up weapons to fight." The chant is typical of many others released by the group, also called ISISor ISIL.
The four-minute song was released Al-Hayat Media Center, Islamic State's media arm, and distributed through Twitter and messaging app Telegram on Sunday, according to an assessment on Monday by the SITE Intelligence Group, which tracks the propaganda of jihadist groups.
Like many of the group's chants, known as nasheeds, the track is slickly produced and hypnotically infectious, with lyrics that extol death in service of Islam.
"We are Mujahid, our shameless enemy panics before us," a male voice, enhanced with a digital echo, sings in the chorus.  "Our dream is to die fighting on this battlefield.. Wake up Muslim brother, now is the time to wake up".
It is unclear who exactly ISIS is trying to reach with this almost hypnotically infectious track. Usual recruitment methods are directed at China's Uighur separatist movement, but that group prefers to speak a Turkic language totally different from Mandarin, highlights a report.
In June, ISIS released a propaganda video featuring their oldest member, an 80-year-old Uighur grandfather, describing his decision to leave China after decades of oppression and join the Islamic State. The same video also shows Uighur children dressed in military garb, interviewed about joining the Islamic State. The man and the children all speak the same Turkic language.
There are reportedly around 300 Chinese nationals fighting with ISIS.