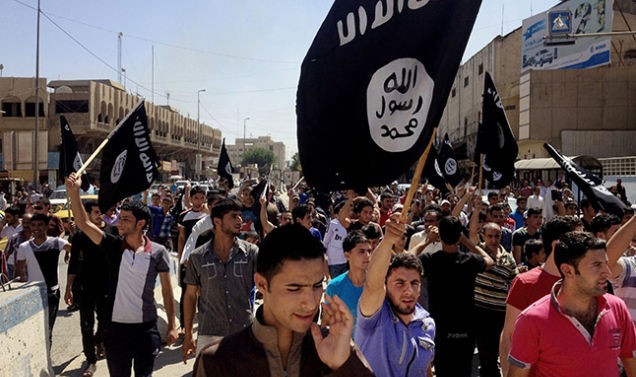 Islamic State militants have rounded up and kidnapped almost 200 civilians from two villages in northern Iraq, officials say. The incident reportedly occurred after a number of people burnt the militant group's flag.
Dozens of "Islamic State" fighters surrounded two villages in northern Iraq on Friday and took away some 170 civilians, after several residents burnt flags belonging to the militant group, officials say.
The militants used around 30 vehicles to transport the civilians from their villages of al-Shajra and Gharib in Kirkuk province to the nearby town of Hawijah, an Iraqi secret services official said. He said the group had a court and a prison in the town.
A resident from al-Shajra quoted the jihadists as saying that all those reponsible for burning their flags would be punished.
The IS group has already executed thousands of people in the areas they control in Iraq and neighboring Syria, sometimes filming the killings.
The jihadist militants captured large swathes of territory in northern and western Iraq in a lightning summer offensive, forcing the Iraqi army to withdraw in disarray.
Since then, however, government forces, aided by Shiite and Kurdish militia and US-led airstrikes, have succeeded in retaking several regions from the group.