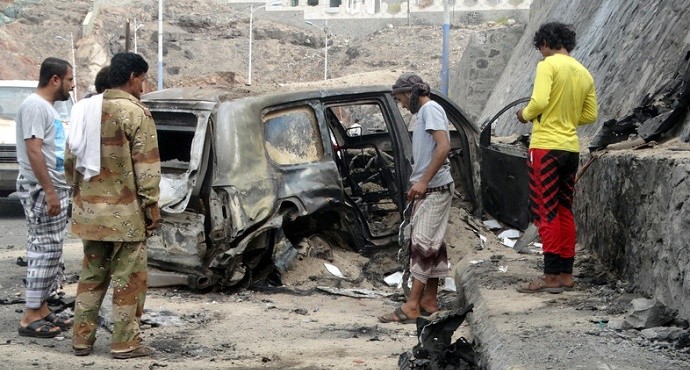 The governor of Yemen's Aden province Jaafar Mohammed Saad and at least six others was killed on Sunday when a suicide bomber rammed his car into the governor's convoy in the western part of Aden city, residents and a local official said.
Islamic State of Iraq and Syria (ISIS) claimed responsibility after the terrorist attack. They claimed at least nine of his entourage also died in the attack, which occurred while the governor was heading to work. Several other people were also wounded in the bombing.
In a statement posted on a messaging service, the local ISIS affiliate said it detonated an explosives-laden car as Jaafar Mohammed Saad's convoy was traveling to his office in a western district of Aden.
Last month, Mr. Hadi returned from exile in Saudi Arabia to Aden where loyalist and coalition forces have been struggling to maintain stability at the same time as pushing Houthi forces back into their heartlands in the central highlands.
Critics claim that the coalition has focused too much on the Houthi fight, avoiding conflict with militant groups such as al-Qaeda and ISIS, allowing extremists to broaden their control over tranches of land in the south and east.