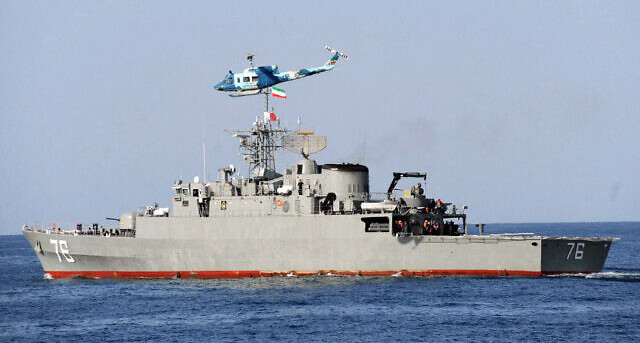 Iran accidentally fired a missile at one of its own ships, killing 19 people
At least 19 sailors were killed and 15 wounded after an Iranian missile fired during an exercise in the Gulf of Oman struck a support vessel near the target.
Iran's Konarak support ship was accidentally hit by country's most advanced guided-missile frigate, the Jamaran, close to the Strait of Hormuz.
"During naval exercises performed by a number of the naval force's vessels in the waters of Jask and Chabahar, an accident happened involving the Konarak light support ship vessel, causing the martyrdom of a number of brave members of the naval forces," the Iranian Navy statement said.
"The vessel was hit after moving a practice target to its destination and not creating enough distance between itself and the target," country's state TV reported.
The incident comes amid ongoing naval tensions between Iran and the US and its allies in the Arabian Gulf.
In January, the Iranian military fired two surface-to-air missiles at an unidentified target, bringing down a Ukrainian airliner, killing all 176 multinational people onboard.