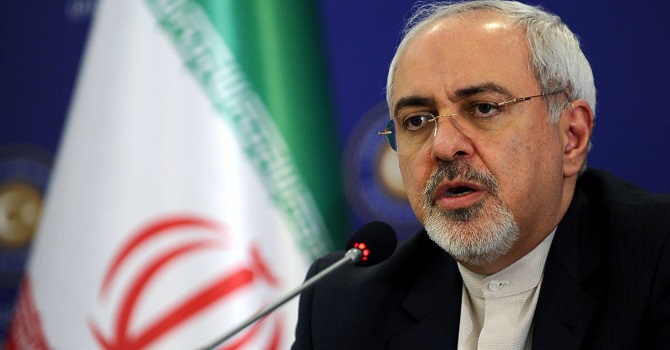 TEHRAN (Iran) — Iran's foreign minister on Monday criticized the United States and Israel for not taking the threat of military action against Tehran off the table following the landmark nuclear deal between Iran and world powers.
The official IRNA news agency quoted Iran's top diplomat, Mohammad Javad Zarif, as saying the military option remains a very hazardous idea.
"Applying force … is not an option but an unwise and dangerous temptation," he said. Yet, Zarif added, "there are people who talk about illegal and illegitimate application of force" for their own purposes.
He called the nuclear deal reached last week a "victory of diplomacy over war and violence."
Zarif did not single out any specific country but his remarks came a day after US Defense Secretary Ash Carter said during a visit to Israel that the accord imposes no limits on what Washington can do to ensure the security of Israel and US Arab allies.
Carter said aboard a flight on July 19 from Washington to Israel that "one of the reasons why this deal is a good one is that it does nothing to prevent the military option."
Carter arrived in Israel on July 20, marking the first Cabinet-level U.S. visit to the country since the Iran nuclear deal was announced. Israel is the first stop on a Middle East trip by Carter to explain the Iran nuclear deal to U.S. allies in the region. He will also visit Saudi Arabia, and Jordan.
Israeli Defense Minister Moshe Yaalon said Israel appreciates its friendship with the United States and thanked Carter for his contributions to Israeli security.
Israeli Prime Minister Benjamin Netanyahu has been harshly critical of the deal, asserting that it clears the way for Iran to build nuclear weapons that would threaten Israel's existence and ultimately diminish US and global security. He has also strongly hinted that military action remains an option.
Also on Monday, the UN Security Council endorsed the nuclear deal and adopt a series of measures leading to the end of U.N. sanctions that have hurt the Iranian economy.
Under the agreement, Iran's nuclear program will be curbed for a decade in exchange for potentially hundreds of billions of dollars' worth of relief from international sanctions.