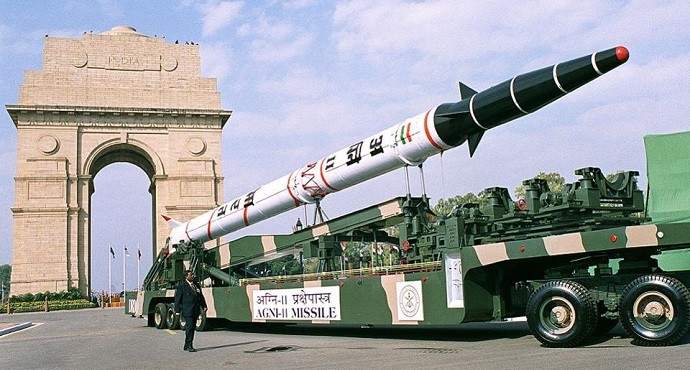 India signs $200m smart bombs deal with Russia and $72m missile deal with Israel 
Striving to achieve its hegemony in the region, India has inked new deals to acquire precision-guided bombs from Russia and Barak missiles from Israel.
Indian Defence Minister, Nirmala Sitharaman, has cleared two procurement deals worth $72 million to acquire 131 Barak missiles from Israel and $200 million deal to procure 240 precision-guided bombs from Russia.
India confirms $72m missile deal with Israel
India will buy 131 Barak surface-to-air missiles from Israel in a US$70 million deal, the Indian Defence Ministry said.
The Barak missiles made by Israel's Rafael Advanced Defence Systems are to be used aboard India's first locally built aircraft carrier, the INS Vikrant.
However, the major $500 million Spike anti-tank guided missiles deal between India and Israel's Rafael weapons manufacturer has been officially canceled, ahead of the visit to New Delhi by Israeli Prime Minister Benjamin Netanyahu.
Rafael confirmed saying: "Rafael received formal notice from the Indian Ministry of Defense that the deal for Spike missiles is canceled."
In recent times, Israel has become a major defence supplier to India, selling an average of US$1 billion worth of military equipment each year.
India to buy Smart Bombs worth $200 million from Russia
India will also purchase 240 smart bombs worth $200 million from Russia to boost its air power, Indian defense minister Nirmala Sitharaman confirmed.
"These bombs, which fall under the category of Precision Guided Munitions, are used by Indian Air Force (IAF). This procurement will address the deficiency of Precision Guided Munitions in the IAF arsenal, besides enhancing the offensive capabilities of the IAF," Indian defense ministry said in a statement.