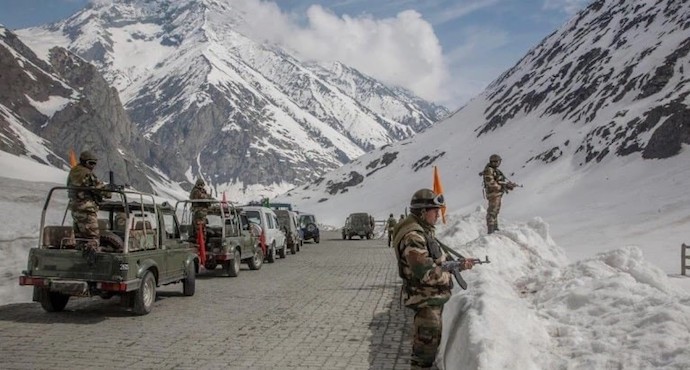 India-China border standoff turns deadly for the first time in decades
At least 20 Indian soldiers have been killed after a "violent face-off" with Chinese troops along the border in Ladakh region, the Indian army has said. China did not specify the number of Chinese casualties on its side.
The Indian army earlier said three soldiers had died, but later confirmed that 17 more troops "who were critically injured in the line of duty at the standoff location and exposed to sub-zero temperatures in the high altitude terrain have succumbed to their injuries."
The deaths are the first military casualties in the deadliest clash between the nuclear-armed neighbors for more than four decades.
The deadly incident took place in the Galwan Valley in the mountainous region of Ladakh.
Chinese People's Liberation Army Western Theater Command spokesman Col. Zhang Shuili said "Indian troops again crossed the Line of Actual Control [LAC] in the Galwan Valley region on Monday evening and purposely launched provocative attacks, leading to severe clashes and casualties."
The statement added that "China has always maintained sovereignty over the Galwan Valley region", and urged that India should strictly restrain its frontline troops, stop all provocative actions, meet the Chinese side halfway and return to the correct path of solving disputes via dialogue.
The incident reportedly occurred during a "de-escalation process" in the Galwan Valley where a large troop build-up has reportedly been taking place for weeks now on both sides of the border.
Border skirmishes began on May 5 at the Galwan valley in Ladakh.
India and China have never agreed on the length of their "Line of Actual Control" frontier. China claims territory in India's northeast, while New Delhi accuses Beijing of occupying its territory in the Aksai Chin plateau.
The two countries fought a brief war over the hilly state of Arunachal Pradesh in 1962, called the Sino-Indian War.
In 2017, the two armies were locked in a 73-day standoff in the Doklam plateau on the China-India-Bhutan border.