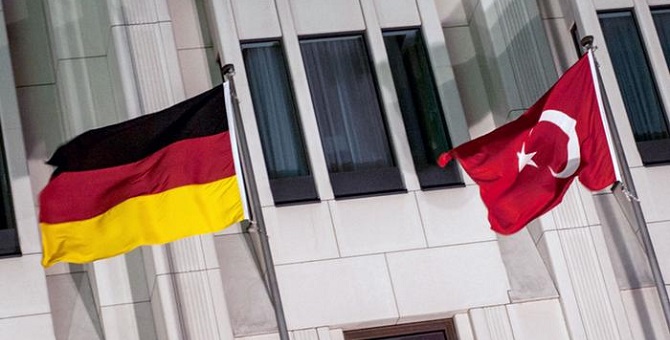 Germany suspends spy tech exports to Turkey over democratic regression
Europe, News
February 28, 2015
No Comments
German authorities have suspended the sale of intelligence equipment to its NATO ally Turkey over Ankara's regressing democracy under the Justice and Development Party (AK Party) that allegedly profiles its own citizens, Today's Zaman has learned.
According to German official sources, it has been over six months since Turkey applied to Berlin to purchase audio surveillance equipment and software to be used by the National Police Department. However, German authorities did not approve Turkey's request. While the process of such a sale would normally take six to eight weeks, the sale has not yet taken place.
German Deputy Prime Minister and Economy Minister Sigmar Gabriel, who is responsible for granting arms and intelligence technology export permits, is thought to have personally blocked the sale. Gabriel last year openly declared that he would use his right to veto exports of surveillance and monitoring technologies to anti-democratic countries to prevent spy software made in Germany from being used for internal repression by autocratic regimes.
Berlin's new policy on spy technology export to Turkey comes on the heels of a series of diplomatic crises between the two countries in the past few years.
Relations between Germany and Turkey, two NATO allies, took a big blow due to an intelligence crisis in August of last year, when leaked recordings revealed that Germany had been spying on Turkey since 2009. While this incident angered Turkish authorities, Germany remained mostly silent about the claims.
A report by German magazine Der Spiegel suggested that Germany's Federal Intelligence Service (BND) was and is still spying on Turkey, citing a confidential 2009 BND document.
Ties between Turkey and Germany were further strained after the recent arrest of three Turkish citizens in Germany on charges of spying on German-Turks for Turkish intelligence.
German federal prosecutors announced on Dec. 18 that three Turkish men had been arrested on charges of having close links with Turkey's National Intelligence Organization (MİT) and spying on their compatriots in Germany for MİT. The three men are in custody, pending a possible indictment.
Turkish officials have denied that the three men arrested in Germany have any links with MİT.