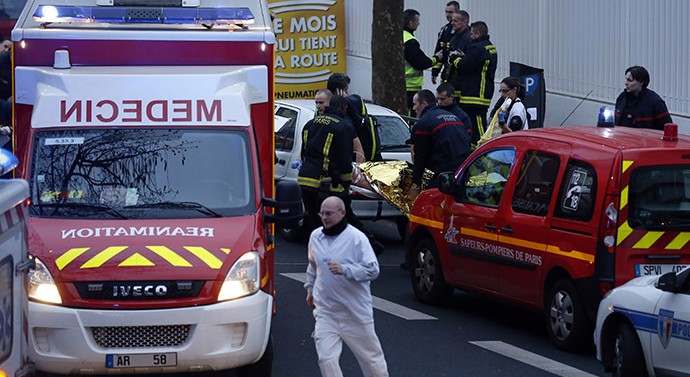 A police officer has been shot dead and a city employee critically injured following the shooting on the outskirts of Paris, according to local media. The incident follows police raids after the attack on the satirical Charlie Hebdo newspaper in Paris.
Also Read: 12 killed, dozens injured in Paris terror attack
One man opened fire at two police officers, seriously injuring one, near La porte de Chatillon, Montrouge commune, south of Paris, police confirmed. Also a city employee was critically wounded in the attack, reported AFP.
The incident happened at about 8:19am local time when two law enforcers attempted to intervene in an ordinary road accident, French Radio RTL reported.
According to RTL, the shooter injured two police officers.
Police have arrested several people in connection with the shooting at the offices of France's Charlie Hebdo magazine, but the hunt is still on for the two men who carried out Europe's deadliest terror attack in more than three years.
Brothers Cherif Kouachi, 32, and Said Kouachi, 34, are the prime suspects in Wednesday's brazen lunchtime attack that killed 12 people and wounded 11.
RT