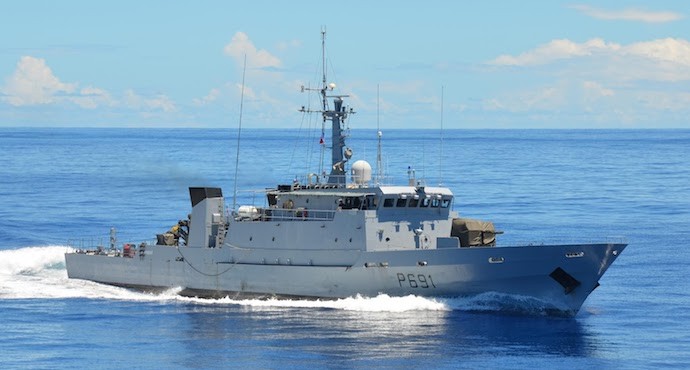 France orders six patrols ships to guard economic zones
Europe
December 8, 2019
No Comments
France orders six patrol ships, equipped with drones, to guard economic zones
France has ordered six offshore patrol ships to counter threats to its fishing resources and biodiversity, planning to build up a "European maritime capacity". The announcement was made by French President Emmanuel Macron at the Maritime Economy Congress in Montepellier.
Following the president's announcement, the Armed Forces Ministry said in a statement that the ships had been ordered "in a context of increasing threats to our fishing resources, biodiversity and international maritime rules."
"France intends to fully exercise her sovereignty and responsibilities both in her metropolitan and overseas territories," the statement continued.
"With these ships we will acquire a capacity that we have never yet had on the maritime front to protect our spaces and take on this mantle as a balance of power in the maritime sector" Macron said.
French media reports the ships are likely to carry a 20mm remotely controlled gun and machine guns, but no official weapons specifications have been published.
France has the biggest exclusive economic zone (EEZ) in the world, measuring 4,514,000 square miles, as compared to United States's EEZ which is about 4,383,000 square miles.
Two ships will be based in New Caledonia, two others in the Indian Ocean, one will be sent to French Polynesia, and the location of the last one is yet to be determined. French Navy will acquire patrol vessels between 2022 and 2025.