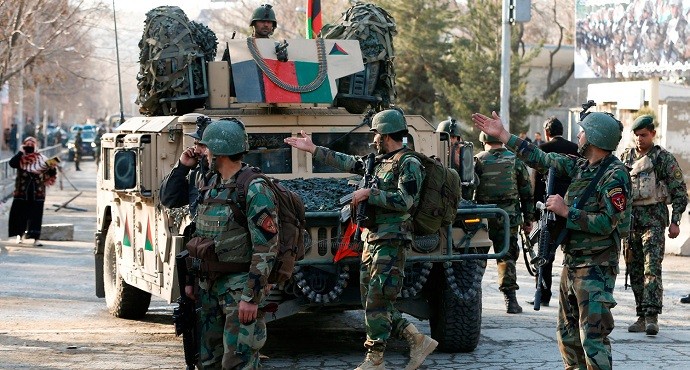 Gunmen dressed as doctors kill dozens at Kabul military hospital
The death toll from an attack on a military hospital in Kabul by gunmen dressed as medics has risen to 49 with dozens wounded, a senior health official said on Thursday.
Salim Rassouli, director of Kabul hospitals, said 49 people had been killed in the attack on the Sardar Mohammad Khan military hospital on Wednesday, with at least 63 wounded.
The extremist group Islamic State (IS) claimed responsibility for the attack in which gunmen dressed as health workers shot doctors, patients, and visitors at the 400-bed hospital.
Afghanistan's largest military hospital, Sardar Mohammad Daud Khan is located close to the heavily fortified U.S. Embassy.
It took Afghan special forces several hours to neutralize the attackers.
President Ashraf Ghani said the attack at the 400-bed hospital "trampled all human values".
"In all religions, a hospital is regarded as an immune site and attacking it is attacking the whole of Afghanistan," he said.
The attack began at 09:00 local time (04:30 GMT). One hospital staff member who was able to get out saw an attacker "wearing a white coat holding a Kalashnikov and opening fire on everyone, including the guards, patients and doctors".
The loyalists of the Islamic State of Iraq and Syria (ISIS) terrorist group released the pictures of the terrorists who were involved in a deadly coordinated attack on Kabul's main military hospital via its media wing, the Amaq news.
The NATO-led Resolute Support Mission In Afghanistan reaffirmed support to the Afghan security institutions following a deadly attack on a military hospital in capital Kabul earlier today.
"The attack on the Charsad Bester Military hospital is reprehensible and we condemn this attack in the strongest possible terms," the alliance added.