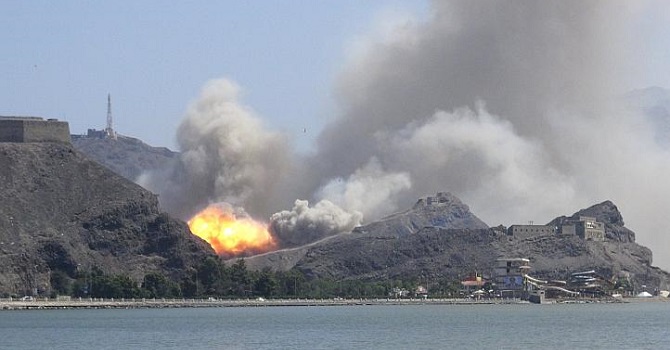 Dozens of unidentified foreign troops reported disembarking in the port of Aden turned out to be Chinese soldiers maintaining security as an unknown party opened fire on a vessel evacuating foreign citizens, a Yemeni official told Sputnik.
"A Chinese military ship arrived in the port to evacuate Chinese citizens…a skirmish which occurred during the evacuation led to the disembarkation of Chinese soldiers stationed on the ship to protect civilians," said Abd ar-Rabb al-Khalyaky, the deputy head of the port union council. After the evacuation, the soldiers returned to the vessel, he said adding that the situation has calmed down.
He said that Chinese soldiers have already left the port, though reportedly they did not manage to take with them all the people intended to evacuate, not all of the Chinese nationals.
An unnamed Yemeni official confirmed to Reuters that the people who disembarked from the Chinese ship were armed guards aiding civilians, not ground troops.
The city of Aden has turned into battlefield as violent street-to-street fighting between advancing Houthi rebels and pro-president troops making a stand.
The data from medics and military suggest that up to 44 people have been killed in street clashes, AFP reports.
AFP/RT/SN