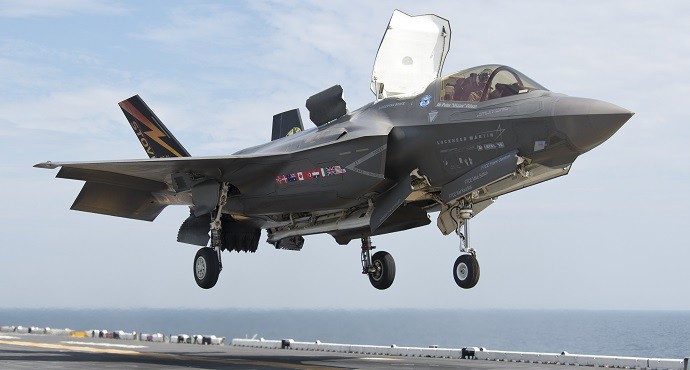 Britain's F-35B fighters are ready for combat: UK defense chief
Britain has declared that its new fleet of nine F-35B Lightning fighter planes are combat-ready.
The announcement was made by Defence Secretary Gavin Williamson during a Jan. 10 visit to the Royal Air Force base in Marnham, England.
The Defence Secretary said the F-35 Lightning jets are now 'ready for operations' as he promised the air force had the 'power to dominate the skies into the 2040s'.
"The incredible F-35 jets are ready for operations, a transformed Typhoon [a fighter plane about to go out of service] has the power to dominate the skies into the 2040s, and we continue to look even further into an ambitious future," Defense Secretary Gavin Williamson said.
He also confirmed the successful culmination of a $540 million program to upgrade the Royal Air Force's Eurofighter Typhoon fleet with Storm Shadow cruise missiles, the Meteor air-to-air missile and the Brimstone ground-attack weapon.
"With its cutting-edge stealth technology, our F-35s are now ready to deploy on operations and, alongside our combat-proven Typhoon, offer a step-change in our ability to employ air power around the world," said Chief of the Air Staff Air Chief Marshal Sir Stephen Hillier
The British Air Force has nine of the short-take-off, vertical-landing version of the F-35 ready for overseas deployment.
Sixteen F-35B aircraft have been delivered to the British and some 17 more fighters will be built under the $700 million contract for delivery between 2020 and 2022.
The British have said they will buy 48 jets to meet immediate requirements for a joint RAF/Royal Navy force and have committed to buying a total of 138 aircraft, though officials have given only a vague timeline.
The jets will form the backbone of the UK's combat air fleet alongside the Typhoon jets.