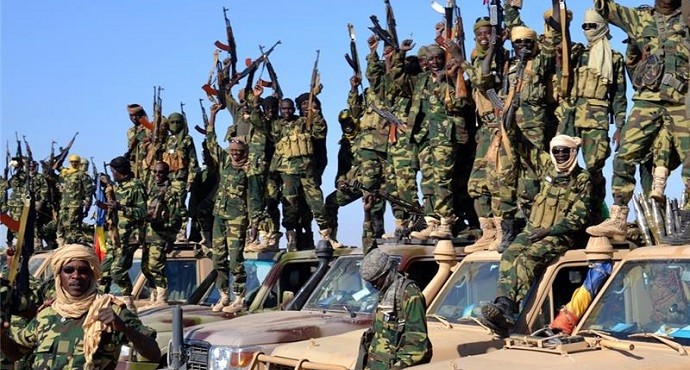 Boko Haram overtakes ISIS to become world's deadliest terrorist group: Report
Africa, News
November 18, 2015
No Comments
Nigeria's Boko Haram overtook ISIS to become the most deadly terrorist group in the world, having doubled its attacks and more than quadrupled the number of fatalities.
The Global Terrorism Index 2015 says deaths attributed to Boko Haram increased by 317 percent in 2014 to 6,644. While ISIS was responsible for 6,073 terrorist deaths. Boko Haram pledged allegiance to ISIS in March and calls itself that group's West Africa Province.
The new report claims Boko Haram militants have become the world's deadliest extremist group, edging out the Islamic State (ISIS) group.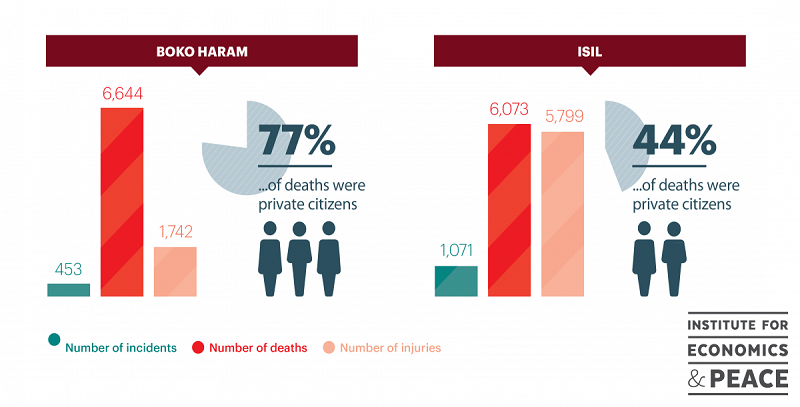 Nigeria witnessed the largest increase in terrorist deaths ever recorded by any country, increasing by over 300 per cent to 7,512 fatalities. This is the largest increase in terrorist-caused deaths ever recorded by any country, and is predominantly down to Boko Haram's expansion.
Boko Haram carries out most of its atrocities in north Africa. But Boko Haram is not limited to Nigeria: in 2014 the group doubled its attack and expanded into Chad and Cameroon, in 2014 staging 46 attacks and claiming 520 lives.
The data, published in the third edition of the Global Terrorism Index, was produced by the Institute for Economics and Peace, and based on the Global Terrorism database aggregated by START (Study of Terrorism and Responses to Terrorism).