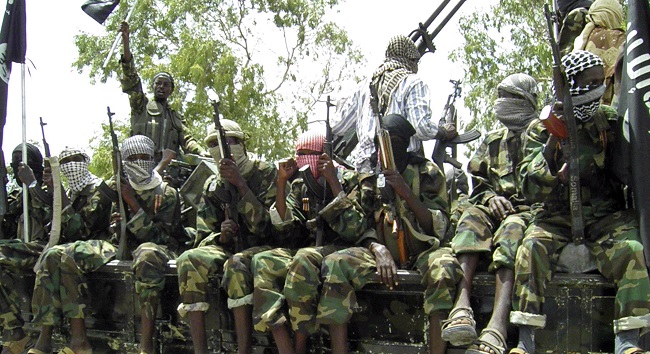 Suspected members of the Boko Haram militant group have reportedly killed nearly a dozen people during a fresh wave of attacks on three villages in Nigeria's volatile northeastern state of Adamawa.
Local officials said Friday that the attacks that were carried out by suspected Boko Haram militants claimed the lives of 11 people in the villages of Bitiku, Kubu and Kirchinga.
The raids in Bitiku and Kubu left four people dead on Wednesday, while seven were killed early on Thursday in Kirchinga.
The three villages are in the north of Adamawa state, near the town of Madagali and the border with Borno state, which has been worst hit by the militant group.
Adamu Kamale, who represents the Madagali and Michika areas in Nigeria's House of Representatives, blamed the attacks on Boko Haram militants and slammed the federal government for its failure to address the wanton destruction of lives and properties.
He also accused the government of paying lip service to the security of the people in the area.
"We need more security personnel, as our villages share borders with Sambisa Forest," a Boko Haram stronghold, he said.
Adamu Kamale added, "The militants attacked a group of traders returning from Gulak market and killed four of them before proceeding to Kirchinga where they slaughtered seven persons, including three women."
The violence came after the Nigerian army said earlier this year that Adamawa had been cleared of Boko Haram militants, which last year captured towns as far south as Mubi, nearly 200 kilometres (125 miles) by road from the state capital, Yola.
In another incident, a series of explosions rocked the city of Maiduguri in northeastern Nigeria on Thursday, with at least 10 people reported killed and 39 injured, witnesses and police said.
No group claimed responsibility for the attack, but local officials blamed it on Boko Haram.
The militant group, which controls parts of northeastern Nigeria, started its militancy against the government in 2009. Latest figures show about 20,000 people have been killed since then.