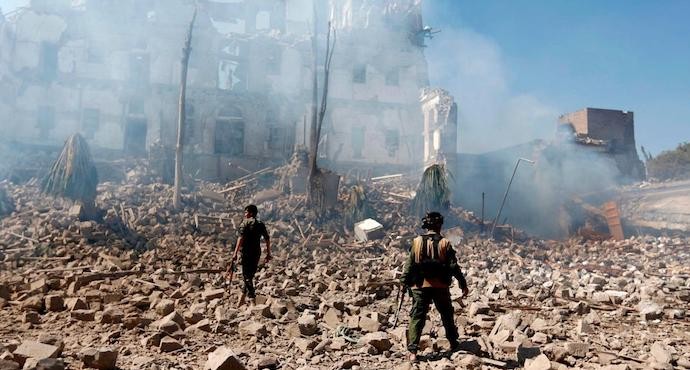 'This war has to end' — Biden halts U.S. support for Saudi-led offensive in Yemen
President Joe Biden has announced the United States was ending support for Saudi Arabia's military offensive in Yemen that has deepened suffering and caused unendurable devastation in Yemen.
"This war has to end," Biden declared in his first foreign policy address since taking office, adding that the conflict had created a "humanitarian and strategic catastrophe." Biden added that to underscore the U.S. commitment, the country is pulling back all American support for offensive operations in the war in Yemen, including relevant arms sales.
The six-year conflict in Yemen has killed more than 110,000 people and has left millions of Yemenis on the brink of starvation.
The reversal of U.S. policy also comes as a rebuke to Saudi Arabia. However, the Biden administration also said it will help the kingdom boost its defenses against outside attacks, as part of maintaining key security, counterterrorism and military ties with Saudi Arabia, to help it prevent "missile attacks, UAV strikes, and other threats from Iranian-supplied forces in multiple countries."
In his first foreign policy address, Biden also vowed to repair alliances and engage with the world once again, to meet past, current and future challenges. "American leadership must meet this new moment of advancing authoritarianism, including the growing ambitions of China to rival the United States and the determination of Russia to damage and disrupt our democracy," he said.