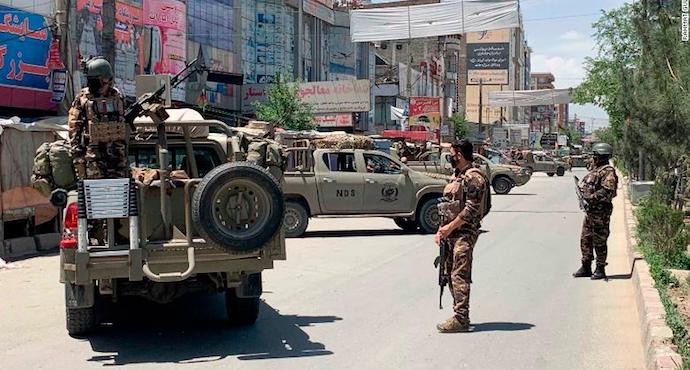 Newborn babies and mothers killed in attack on Kabul hospital
Gunmen stormed a 100-bed hospital in the western part of Kabul, killing 14 people, including two newborn babies, their mothers and nurses.
The attack began with explosions and gunfire near a maternity hospital in Dasht-e-Barchi in western Kabul on Tuesday morning.
Afghan security forces, including special forces, responded to the incident killed attackers after five hours of fighting. Afghan Ministry of Interior said there were four suicide attackers in military uniforms that stormed the hospital and all were killed.
Eyewitness said the attackers were wearing military uniforms. Security sources told Afghan news channel TOLOnews that the "attackers were trying to get inside the guest house through the hospital" located behind the hospital.
Security forces evacuated more than 80 women and infants from the hospital, where medical charity Doctors Without Borders (Medecins Sans Frontieres, or MSF) runs a maternity clinic.
Human Rights Watch (HRW) termed the attack a "war crime". Patricia Gossman, associate Asia director at HRW said that "An attack on a maternity clinic is simply unspeakable .. This attack is the latest incident of an armed group in Afghanistan targeting patients, healthcare workers, and medical facilities."
No armed group claimed responsibility for the attack on the hospital.
The attack happened within hours of a suicide blast at a funeral ceremony in Afghanistan's Nangarhar province that left at least 24 dead and 68 wounded.