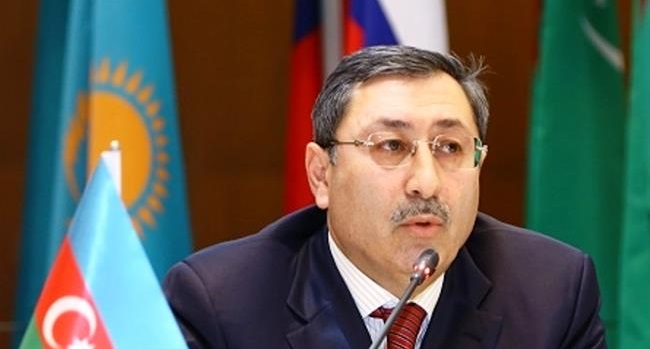 Azerbaijan summons France's ambassador over Nagorno-Karabakh dispute
Europe, News
May 21, 2015
No Comments
Azerbaijan has summoned France's ambassador to protest a recent visit by a leader of the disputed Nagorno-Karabakh region to Paris, accusing the French government of double standards.
Pascal Meunier was handed a note Wednesday, in which Azerbaijan's Foreign Ministry expressed its dismay about the French government's meeting with Bako Sahakyan, the leader of Nagorno-Karabakh region.
"These kinds of situations are contrary to the spirit of relations between Azerbaijan and France, and harm the solution of a dispute between Azerbaijan and Armenia," Azeri Deputy Foreign Minister Halef Halefov said in a statement after the meeting with Meunier.
Halefov warned that such moves could seriously harm Baku-Paris relationship.
Azerbaijan and Armenia have yet to find a permanent settlement to the decade-long conflict over the Nagorno-Karabakh.
The deadly war in the 1990s which killed 30,000 people from both sides saw the ethnic Armenian troops capture the entire area.
In 1994, Russia brokered a ceasefire although the Armenians remain in control of most of the enclave. The two countries have since been engaged in peace talks which are mediated by Organization for Security and Cooperation in Europe.
Tensions have mounted over the past months with more than a dozen people being killed and 18 wounded in a new spiral of violence between the two neighbors since early January.
Baku, whose military spending is much higher than Yerevan, has threatened to recapture the region by force. Armenia, backed by Russia, has downplayed the threats, saying it can appropriately respond to any offensive.