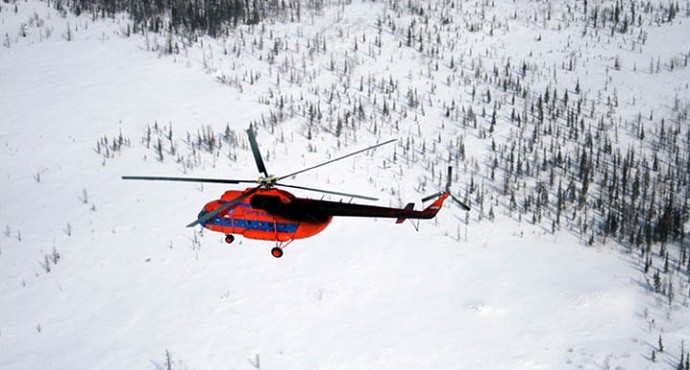 MOSCOW (Russia) – At least 10 people were killed and 15 injured today when a civilian helicopter crashed in Siberia, regional authorities said.
The Mi-8 helicopter, which was transporting 22 passengers and four crew members, crashed outside the town of Igarka in Western Siberia, some 2,800 kilometres (1,750 miles) northeast  of Moscow.
According to a Rosneft statement, there were three crew members and 22 passengers on board. It said that 10 people, including three crew members, died.
Reports said the Mi-8 had crashed onto the frozen Yenisei River 'and is lying on the ice'. 'People are being evacuated,' a police source told.
The injured were being taken to Igarka by snowmobile. Two Mi-8 helicopters are heading to the scene with rescuers and doctors onboard.
Russia's Emergency Situation Ministry confirmed there were altogether 25 people aboard the helicopter, including three crew members and 22 passengers..
The helicopter was en route to an oilfield in the region when it crashed near the airport of Igarka and was found lying on the bank of the Yenisey River.
Contact with the helicopter was lost just some 15 minutes after take off from Igarka airport, authorities said. The cause of the accident is yet to be ascertained.
Yeniseysk transport prosecutors have launched an investigation into the accident, said an official.