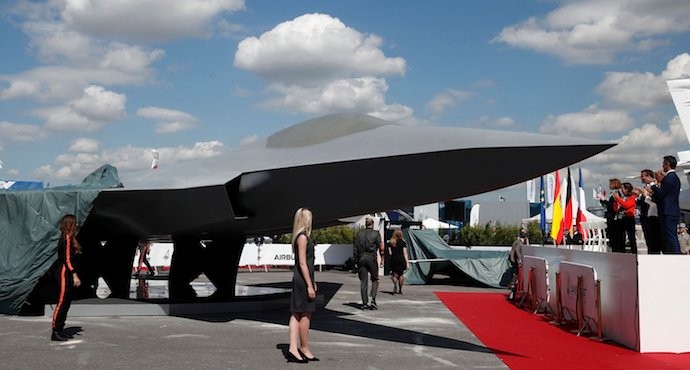 A new European combat aircraft to be unveiled soon
European aviation giant Airbus and French Dassault Aviation have reached a tentative deal on the European FCAS fighter project resuming talks for the project after weeks of deadlock, sources claimed. The agreement was first reported by France's La Tribune.
The governments of France, Germany and Spain – the three countries involved in the program – "have received the offer from the companies for the construction of a demonstrator of the future combat jet," a French defense ministry official said.
The development came after Dassault Aviation hinted to pursue an alternative plan if talks between the three countries e break down.
Future Combat Air System
In February 2020, France and Germany signed a €150-million ($161.84 million) agreement for the work on their joint Future Combat Air System (FCAS) project. Spain officially joined the program in December 2020, as the prime contractor for the low-observability domain for the New Generation Fighter (NGF).
The FCAS contract includes the initial research and technology for the prototype aircraft, the engine, drones to accompany the warplane and an air combat cloud. Dassault and Airbus will build the fighter jet while Safran and MTU Aero Engines will develop the engine. Airbus and MBDA will work on the drones.
The total investment would be about 4 billion euros and the production of the jet is due to begin in 2040.
Highlights
Dassault Aviation as prime contractor and Airbus as the main partner to be the core element of Future Combat Air System.
Unmanned systems Remote Carrier (RC) with Airbus as prime contractor and MBDA as the main partner.
Combat Cloud (CC) with Airbus as prime contractor and Thales as main partner.
Safran and MTU Aero Engines to develop the engine.