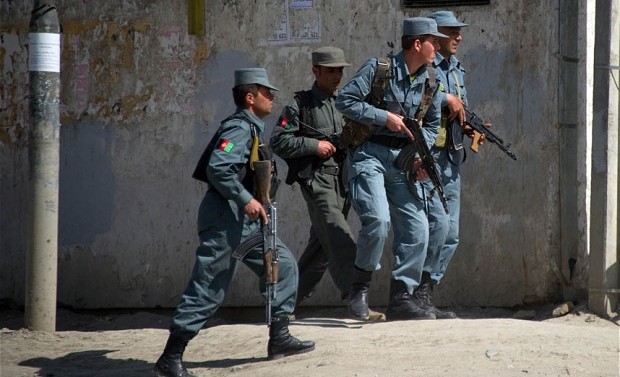 An Afghan police officer has shot and killed his commander and district governor in southern Afghanistan, officials say.
Provincial police spokesperson, Farid Ahmad Obaid, said on Tuesday that this recent "insider attack" took place in Nawzad, a northern district of Helmand province, on Monday.
The attacker killed commander Shamsullah, and Sayed Murad Sadat, chief of Helmand's Nawzad district, while they were in a meeting.
The attacker "was wounded in an exchange of fire with the guards and later died in the hospital," said Obaid, adding, "We don't know the motive behind this attack yet."
"An investigation has already started to find out the reason for the shooting," said deputy provincial police chief, Mohammad Jan Rasoulyar.
Taliban militants later claimed the attack.  A Taliban spokesman, Zabihullah Mujahid, posted on his official Twitter account that the policeman had defected to the militants' movement.
Taliban's attacks have been rising recently since the end of NATO's combat mission after 13 years at the end of last year.
Press TV