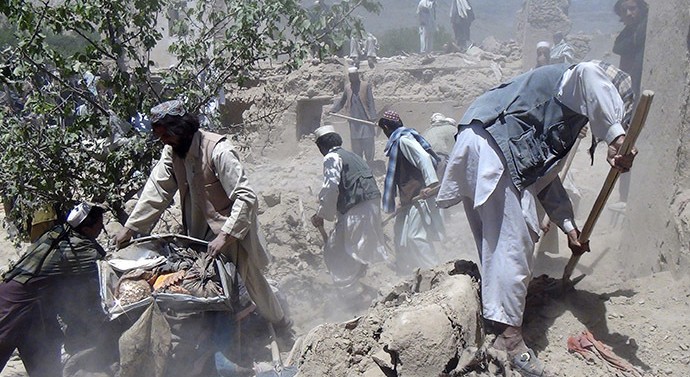 KABUL, Afghanistan – At least 28 civilians have been killed and over 50 wounded after Afghan army mortar rockets targeted a wedding party in southern Helmand. Most of the victims are believed to be women and children.
The deputy police chief of Helmand province, Bacha Gull, says the rocket strike late Wednesday appeared to have been fired from an army checkpoint near the house in Sangin district as guests waited for the bride to arrive.
Gull says police are "keeping an eye" on two army checkpoints to determine whether the soldiers manning them were engaged in a firefight with Taliban insurgents at the time or whether they fired the rockets arbitrarily.
Gull says the strike wounded 51 people.
Deputy commander of the Afghan 215 Corps in the province, General Mahmoud said, "What we know so far is that our soldiers fired mortar rounds from three outposts but we do not know whether it was intentional."  He further said that, "We have launched our investigation and will punish those who did this."
A cousin of the bride, Abdul Haleem, who was hosting her wedding, said that nine of his children were missing after the rocket struck his house.
"Nine children of mine are missing; I just collected body parts," he told AP. "I don't know whether it's my children or someone else."
Hundreds of guests attended the wedding ceremony.