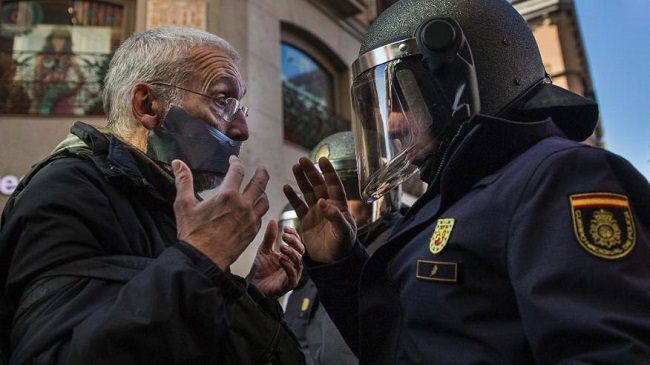 98 percent of Spaniards want more transparency from political parties
Europe, News
December 30, 2014
No Comments
Results of a new poll show that nearly 98 percent of Spaniards have called for more transparency from political parties and the majority want their politicians to disclose how they finance their activities.
Nearly 1,000 people participated in the telephone survey which was conducted by a subsidiary of the Spanish El Pais newspaper in mid-December.
The poll published on Monday shows that more than 80 percent of Spaniards say they are not aware how politicians finance their activities.
Political parties in Spain have a bad reputation for lacking transparency and many say they should carry out massive changes in their organizations in order to recover the trust they have lost among the general public.
According to the poll, only 20 percent of those surveyed are interested in frequently reading their party's election platform. A majority of citizens, nearly 80 percent, look over the electoral promises one time or another or have never read them.
The poll also shows that Spanish people do not want to encourage a member of their family to become an active member of a political party. They also think that the economic crisis in Spain has badly damaged the image of the parties and politicians in general.
Spain has been hit by a wave of anti-austerity demonstrations and strikes since the country's economy plunged into recession.
The country has been struggling to deal with its worst economic crisis since the Second World War. In recent years, the government has increased taxes, frozen public salaries and limited spending on services such as education and healthcare.