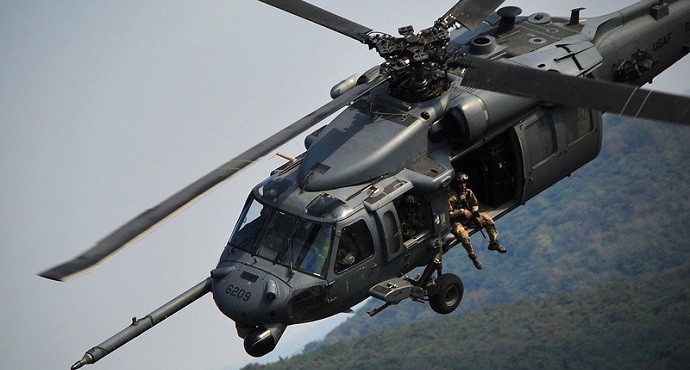 No survivors in American helicopter crash in Iraq, Pentagon says
Seven US service members were killed Thursday in a helicopter crash in western Iraq, the US military said.
The aircraft, an HH-60 Pave Hawk, crashed near the city of Qaim and it was used by the Air Force for combat search and rescue.
"All personnel aboard were killed in the crash," said Brig. Gen. Jonathan P. Braga, director of operations, Combined Joint Task Force – Operation Inherent Resolve.
"This tragedy reminds us of the risks our men and women face every day in service of our nations. We are thinking of the loved ones of these service members today" he added.
The Pentagon said an accompanying U.S. helicopter immediately reported the crash and a quick-reaction force comprised of Iraqi security forces and Coalition members secured the scene.
The HH-60 Pave Hawk crashed after striking a power line, a U.S. official told media.
The investigation is ongoing and has not ruled out other factors but there are no signs of hostile fire, officials said.
The Defense Department said it would not release the names of the deceased American service members until their families have been notified.
US President Donald Trump offered his condolences to the families Friday morning. "Their sacrifice in service to our country will never be forgotten," the President tweeted.
The crash happened a day after a Navy F/A-18F Super Hornet went down off Florida, killing two aviators.