War and Peace: North Korea and South Korea take historic step towards peace
M. Ahsan Jamal
– April 29, 2018
The leaders of North and South Korea agreed to formally end the Korean War after 68 years and set the 'denuclearization' goal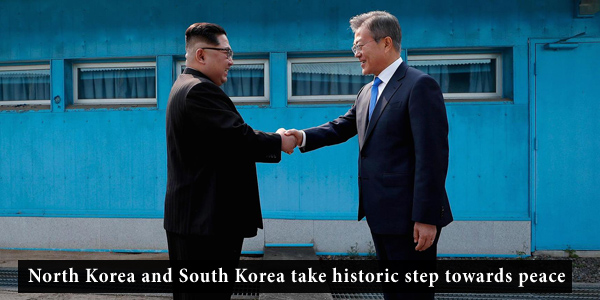 In a historic ceremony on Friday, North Korean leader Kim Jong-un and South Korean President Moon Jae-in met in the Demilitarized Zone (DMZ), announcing an end to 68-year Korean conflict and goal to work toward a "common goal" of denuclearizing Korean peninsula.

The two leaders signed the Panmunjom Declaration for Peace, Prosperity and Unification of the Korean Peninsula during the Inter-Korean Summit and officially ended the war that began when the north and south split in a battle over communism and democracy that began on 25 June 1950.

Both avowed before 80 million Korean people and the entire world that a new era of peace has begun.

"A new history starts now. An age of peace, from the starting point of history," Kim wrote in Korean in a guest book in the South's Peace House before talks began.

In a moment rich with symbolism, Moon Jae-in and, Kim made a toast and called the meeting "just the beginning" of what lies ahead in future for the two Koreas.

"Let's end the history of confrontations and mistrust between the North and the South, hold hands together and boldly move forward for the future of our people" Kim said.

President Moon declared the agreement a "new era of peace", pledging "there will be no more war on the Korean peninsula."

In an exceptional day-long summit marked with symbolism, the two leaders embraced, planted tree and talked in private for more than 30 minutes.


Officials who attended the meeting
North Korean leaders who attended the meeting included Kim Yong Nam, member of the Presidium of the Political Bureau of the Central Committee of the Workers' Party of Korea and president of the Presidium of the Supreme People's Assembly of the DPRK, and senior party and government officials Ri Su Yong, Kim Yong Chol, Ri Yong Ho, Choe Hwi, Kim Yo Jong and Ri Son Gwon, and senior officials of the armed forces Ri Myong Su and Pak Yong Sik.

The officials from south side were Im Jong Sok, presidential chief of staff of Chongwadae, Jong Ui Yong, chief of the State Security Office of Chongwadae, So Hun, director of the Intelligence Service, Jo Myong Gyun, minister of Unification, Song Yong Mu, minister of Defense, Kang Kyong Hwa, minister of Foreign Affairs, Jong Kyong Du, chairman of the Joint Chiefs of Staff, and Yun Yong Chan, chief secretary in charge of communication with the people of the Chongwadae Secretariat.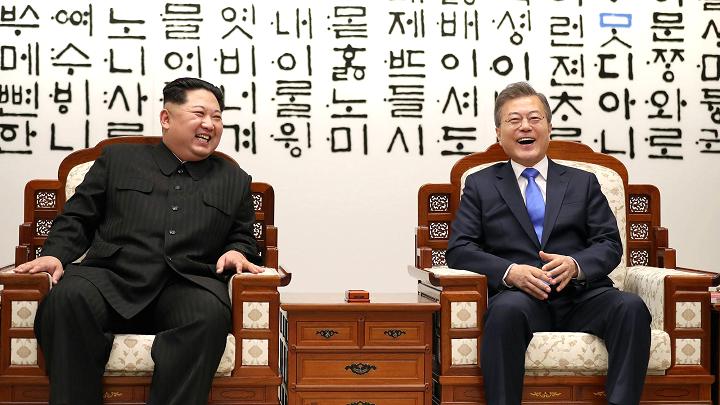 Photo Credit: Inter-Korean Summit Press Corps | Getty Images


North and South Korean media hails Kim-Moon meeting
North Korean state media the Korean Central News Agency (KCNA) maintained that the meeting will set a new milestone with a transformational significance to connect the broken bloodline of the nation and push forward common prosperity and independent unification. KCNA termed it an "open-hearted exchange of views .. improving the north-south relations, ensuring peace on the Korean Peninsula and the denuclearization of the peninsula."

South Korea's Yonhap News Agency called the meeting "a broad commitment to work toward "complete" denuclearization of the Korean Peninsula." However it noted that although the joint statement was "strong on principles but vague on details."

The South Korean presidential office said the inter-Korean summit declaration has laid the groundwork for ending the Cold War and establishing lasting peace on the Korean Peninsula. "The joint declaration announced by President Moon Jae-in and North Korean leader Kim Jong-un has opened a new era of peace" it noted.

The office said the two sides clearly affirmed "complete denuclearization" and a nuclear-free Korean Peninsula which will pave the way for advancing cross-border relations.


Key points from the Panmunjom Declaration
The two leaders announced a new era of reconciliation, peace and prosperity to improve inter-Korean relations at historic site of Panmunjom. The key points of Panmunjom Declaration are as follows:

1. North and South Korea confirmed the common goal of realizing a nuclear-free Korean peninsula through complete denuclearization. Both shared the view that the measures being initiated by North Korea are very meaningful and crucial for the denuclearization of the Korean peninsula. The two agreed to seek the support and cooperation of the worldwide community for the denuclearization of the Korean peninsula.

2. North and South Korea agreed to hold trilateral meetings involving the two Koreas and the United States, or quadrilateral meetings including the two Koreas, the United States and China to declare an end to the War and establishing a permanent and solid peace regime.

3. The two leaders agreed to hold frequent discussions on vital issues through regular meetings and phone conversations to strengthen mutual trust and the positive momentum towards continuous advancement of inter-Korean relations as well as peace, prosperity and unification of the Korean Peninsula. President Moon Jae-In also agreed to visit Pyongyang this fall.

4. North and South Korea also agreed to promptly resolve the humanitarian issues that resulted from the division of the nation. The Inter-Korean Red Cross Meeting will be convened to discuss and solve various issues including the reunion of separated families.

5. North and South Korea agreed to encourage more active cooperation, exchanges, visits and contacts at all levels. On the international front, the two agreed to demonstrate their collective wisdom, talents and solidarity by jointly participating in international sporting events such as the 2018 Asian Games.

6. Both agreed to implement the previous projects agreed in the October 2007 Declaration to promote balanced economic prosperity. As a first step, step would be taken towards the connection and modernization of the railways and roads connecting Seoul with Sinuiju.

Click here to read the Panmunjom Declaration in full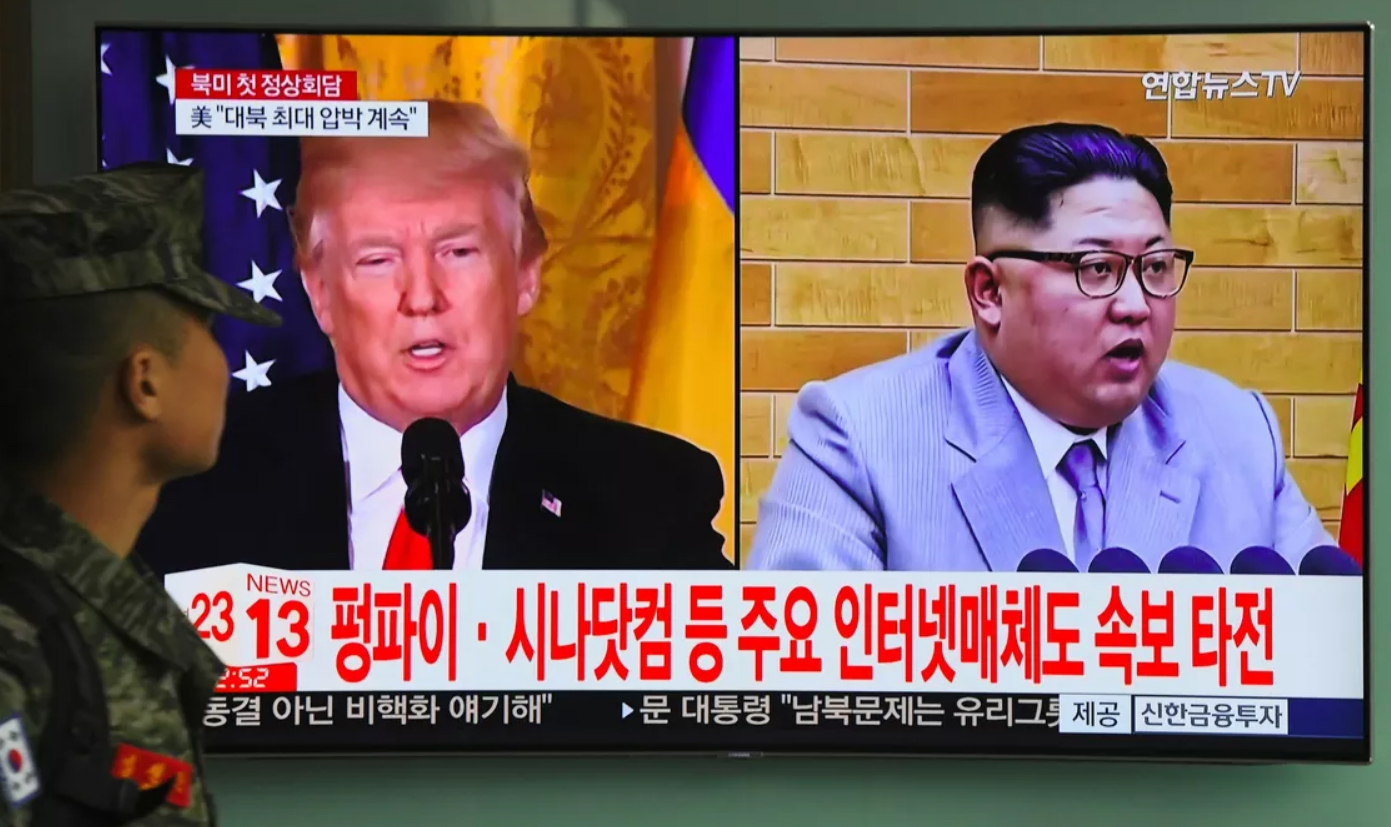 Photo Credit: Jung Yeon-Je/AFP/Getty Images

World Reaction:
World leaders and governments yesterday hailed the historic summit between the leaders of North and South Korea as a step towards peace, but also sounded a note of caution about the challenges ahead.

China terms looks toward "long-term stability"
"We applaud the Korean leaders' historic step and appreciate their political decisions and courage," Chinese foreign ministry spokeswoman Hua Chunying told a press briefing. "We hope and look forward to them taking this opportunity to further open a new journey of long-term stability on the peninsula."

Japan expects concrete action by North Korea
"I want to welcome that (talks) as a positive move toward comprehensive resolution of various issues concerning North Korea," Japanese Prime Minister Shinzo Abe told reporters. "We strongly hope that North Korea will take concrete action through this meeting and a summit between the US and North Korea. "We will keep watching North Korea's future movements.

Russia term it a "positive news"
"This is very positive news," Russian President Vladimir Putin's spokesman told reporters. "Today we see that this direct dialogue has taken place (and) it has certain prospects," he said. "The will to seek agreement can be seen on both sides, including the most important thing -- the will to begin and continue dialogue. That is a positive fact," Dmitry Peskov said.

NATO says "Hard work lies ahead"
This is a first step, it is encouraging, but we have to realise there is still a lot of hard work that lies ahead of us," NATO chief Jens Stoltenberg said at a meeting of NATO foreign ministers in Brussels.

UK calls it "good news"
"I am very encouraged by what's happened. I don't think that anyone looking at the history of North Korea's plans to develop a nuclear weapon will be over-optimistic but it's clearly good news that the two meet," British Foreign Secretary Boris Johnson said in Brussels.

US: Trump takes credit for peace talks but experts say he deserves "little credit"
After the summit, the US President Donald Trump immediately tweeted: "KOREAN WAR TO END! The United States, and all of its GREAT people, should be very proud of what is now taking place in Korea!" implying that he played an important part in it.

US President has taken the credit for accelerating peace between North Korea and South Korea, but experts believe he deserves little of it.

Dr TJ Pempel, a professor at the University of California-Berkeley said in an interview with The Independent that Mr Trump "deserves some credit but not as much as he's taking".

"China's agreement to the sanctions was far more important," he noted. Explaining the mindset of North Korea and the US, Dr Pempel said: "The North is convinced that it has the upper hand in negotiations because of its nuclear and missile testing successes; the US thinks it has the upper hand because it believes Kim is negotiating because of the sanctions. It's the combination that has triggered the North's willingness to sit down".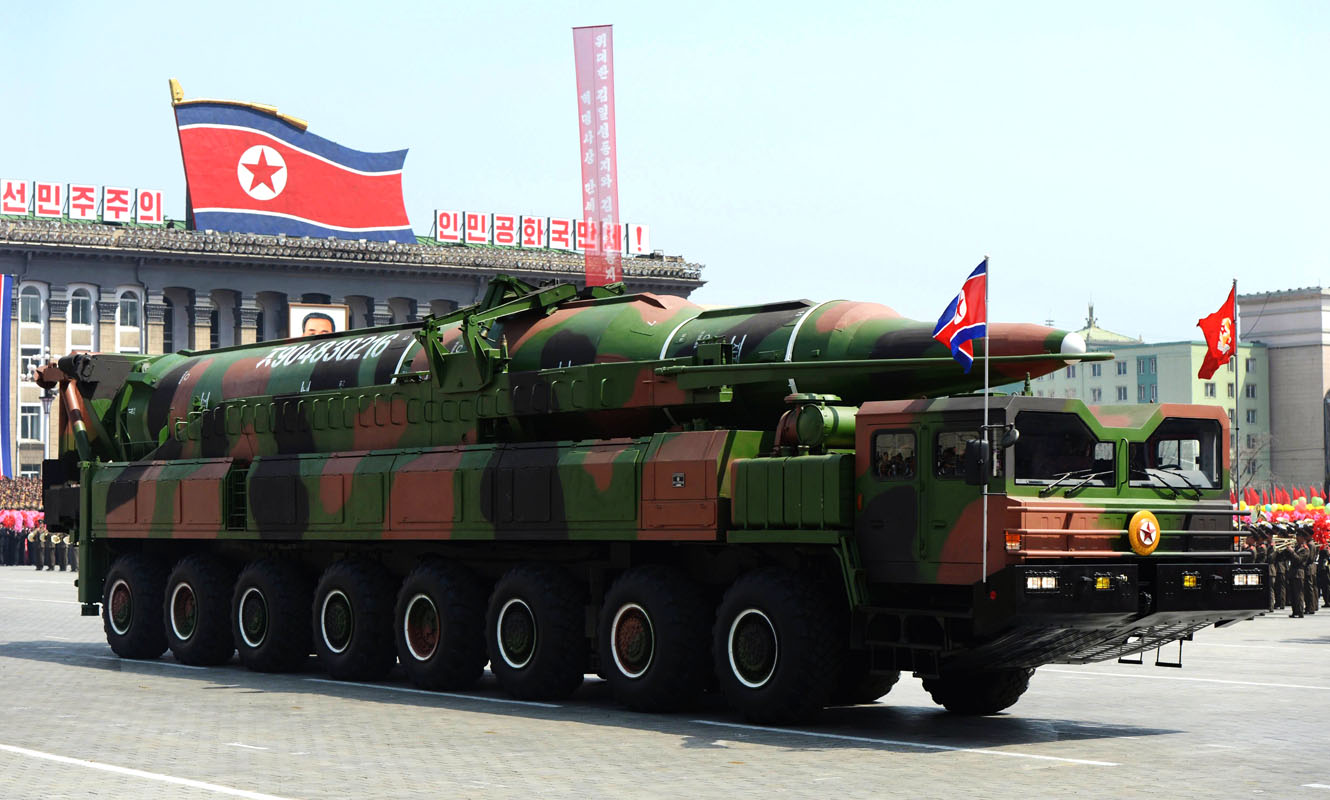 Will North Korea give up its nuclear program?
It is believed that North Korea will not fully surrender its nuclear ambitions given the fate of other world leaders after they gave up nuclear weapons and development programs looking at the case of Iraq and Libya, whose leaders Saddam Hussein and Muammar Gaddafi were both killed as a result of western military intervention. Iran also serves as an example of how Pyongyang could be treated if it gives up its nuclear program.

"Kim Jong Un has no intention of unilaterally denuclearizing without the kind of security guarantees South Korea and the US cannot realistically provide" according to Miha Hribernik, senior Asia analyst at Verisk Maplecroft. The North Korean "sudden charm offensive" was intended to "extract as many economic and security concessions as possible while sacrificing as little as it can in return" she wrote.

David Maxwell, retired US Army Special Forces colonel, believes one meeting cannot change course of history. "I think we should keep in mind that there have been a number of agreements in the past that have never been successfully implemented," says Maxell who is also a fellow at the Institute of Korean American Studies.


---

M. Ahsan Jamal is currently doing PhD at Shanghai Jiaotong University in China