MH17 Report and Diverse Reaction
IRIA Exclusive - 16 October 2015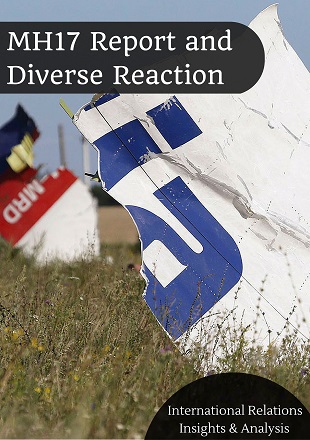 Dutch report claims Russian-made missile shot down MH17
Malaysia Airlines flight MH17 was downed by a Russian-made "warhead" fired from eastern Ukraine, Dutch investigators concluded in their final report on Tuesday.

Tjibbe Joustra, chairman of the Dutch Safety Board (DSB), announcing the findings of the report against the backdrop of the Boeing 777's partially reconstructed fuselage, said that the crash was caused by "the detonation of a warhead" to the left of the cockpit.

The missile attack on the civilian airplane, on July 17, 2014, killed 298 passengers and crew on a flight from Amsterdam to Kuala Lumpur. The Dutch led the investigation because 193 of the 298 people killed were from the Netherlands.





Key findings of MH17 Report:

• A Russian-made Buk missile struck the plane's cockpit.

• Some passengers on board may have remained conscious during the short period between the plane being struck by a missile and crashing to the ground, but would have been "barely able to comprehend the situation in which they found themselves".

• Airspace over eastern Ukraine should have been closed at the time of the crash.

• New rules should be introduced for flying over warzones.


The Dutch report also criticized Ukraine authorities — as well as airlines and other countries — for not recognizing the risks in flying over the conflict zone in the east of the country.

Though the report did not assign blame but it is almost certain to further strain diplomatic ties between the western countries and Russia.

Some experts argue that the otherwise comprehensive investigation report by Dutch has confirmed that a Russian Buk missile shot down MH17 flight over Ukraine "but what the investigation failed to uncover is who shot the missile and why."

State Department spokesman Mark Toner said the report validated Secretary of State John Kerry's statement more than a year ago that the plane was shot down by a surface-to-air missile launched from territory controlled by Russian-backed separatists, Separatist leaders bragged "about shooting down an aircraft in the immediate aftermath of this tragic event," Toner said.


World leaders react to Malaysian Airlines MH17 crash report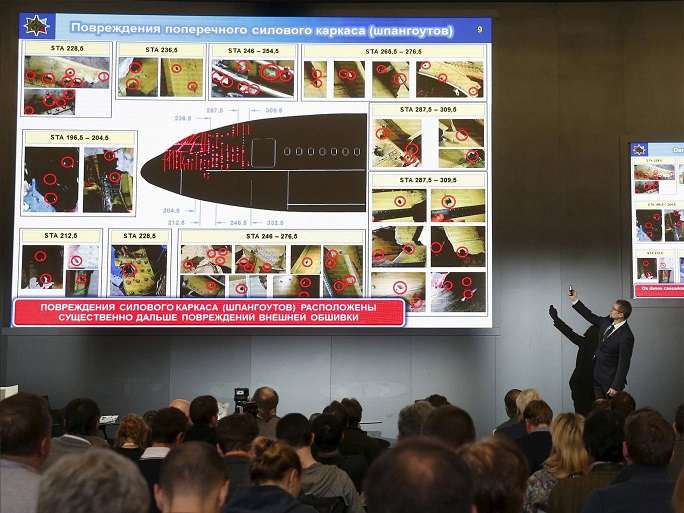 Soon after the concluding report from Dutch investigation team that Malaysia Airlines flight MH17 was attacked by a Russian-made missile from eastern Ukraine, there has been an intense reaction from worldwide.

The missile attack on the civilian Boeing 777-200, on July 17, 2014, killed 298 passengers and crew on a flight from Amsterdam to Kuala Lumpur. Around 193 of the 298 people killed were from the Netherlands. Other passengers were from Australia, Belgium, Canada, Germany, Indonesia, Malaysia, New Zealand, Philippines and United Kingdom.


Netherlands: Dutch Prime Minister Mark Rutte said the country's top priority is "Tracking down and prosecuting those responsible." "It is important to continue to do everything we can to ensure that the guilty parties do not escape justice," he said.

Malaysia: Najib Razak, Malaysia's prime minister, said the world must ensure that "those responsible are held accountable for this murderous act."

The Malaysian Transport Minister Liow Tiong says that members of the Joint Investigation Team (JIT) are considering setting up an independent international court to try and effectively prosecute those responsible for the downing of flight MH17. "As part of the JIT, Malaysia remains single-minded in our pursuit of decisive action that will lead to prosecution of the trigger-happy criminals," he said.

Aside from Malaysia, the JIT also includes Netherlands, Belgium, Ukraine and Australia.

United Kingdom: British Prime Minister David Cameron says the report released by the Dutch Safety Board advances the search for the truth regarding how MH17 was downed.

"We have always been clear that justice must be done for all of the victims of MH17 and today's report brings us one step closer to establishing the truth. We, alongside our partners, will continue to send a clear message; those responsible for downing this plane will be held to account," the PM said in a statement.

Australia: Australian Prime Minister Malcolm Turnbull has assured Australian families devastated by the shooting down of Malaysia Airlines flight MH17 that their government will never give up the search for the perpetrators nor be intimidated by Russia.

"We, and all the nations whose citizens share our grief, are determined to do everything we can no matter how long it takes to identify those responsible and bring them to justice."

UN: UN Secretary-General Ban Ki-moon welcomed the MH17 investigation report and called for full accountability to bring to justice those responsible. "The United Nations has from the very beginning fully supported and shared in the determination of the international community to 'seek the truth about what happened, Ban said.

UN-affiliated International Civil Aviation Organisation (ICAO) welcomed the Dutch Safety Board's final report. ICAO Council President, Olumuyiwa Benard Aliu, in a statement said "ICAO will be reviewing its recommendations applicable to our organisation and responding as needed to ensure that air transport continues to be the safest way to travel."

Aliu also pointed out that ICAO quickly established a special Task Force on risks to civil aviation arising from conflict zones in the immediate aftermath of the MH17 tragedy. ICAO chief said accident investigation final reports play a very valuable part in improving the safety performance as "any fatality is one too many in civil aviation."


Russia says MH17 report is biased and lacks substantial evidence
The findings of Dutch investigators were released just hours after the company which manufactures the BUK missile system released its own report.

In a rival press conference in Moscow, Almaz-Antey claimed it had conducted its own tests that refuted the Dutch report. The company said it detonated a BUK missile near the nose of an aircraft similar to a Boeing 777 but that the damage patterns were different to those seen in MH17.

"It is known that the Malaysian jet was peppered with diamond rather than butterfly-shaped holes," the company said in a press release.

The Russian state-controlled manufacturer of Buk missiles, Almaz-Antey, has disputed that conclusion and contends the missile came from Zaroshenske, a village under Ukrainian government control.

The Dutch report on the MH17 tragedy doesn't have substantial evidence to claim the plane was downed from the area controlled by eastern Ukrainian militia, Russian Deputy Foreign Minister Sergey Ryabkov said.

"It's a source of regret that, despite all Russia's repeated and lengthy attempts to organise the investigation in such a way that it is comprehensive and unbiased, and for it to consider all the information we have ... there is an obvious attempt to draw a biased conclusion, and carry out political orders," Ryabkov was quoted as saying by Russian news agencies.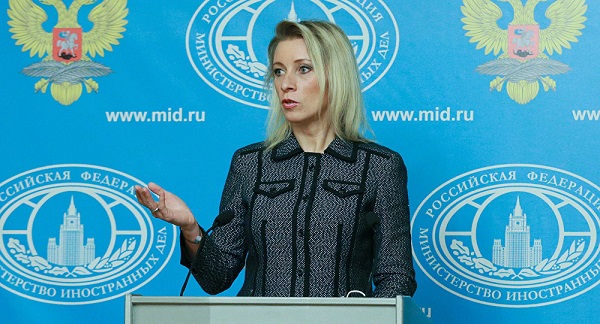 Russian Foreign Ministry's spokeswoman Maria Zakharova
The Dutch Safety Board ignored Almaz-Antey's results and failed to accept an invitation to Russia to study materials relating to the MH17 crash which had remained in the possession of the arms manufacturer, spokesperson for Russia's Foreign Ministry Maria Zakharova said in a statement on Tuesday. She added that analytics provided by Rosaviatsiya (Russia's aviation authority) and submitted to investigators were disregarded as well.

"We were barred from the investigation under various pretexts. And all of a sudden, Russia's cooperation became necessary after the Dutch Safety Board published the report with 'ready' conclusions," she added.