Lessons from Brussels blitz

How can Europe counter the rising terror threat?
IRIA Exclusive by Sana Jamal - 26 March 2016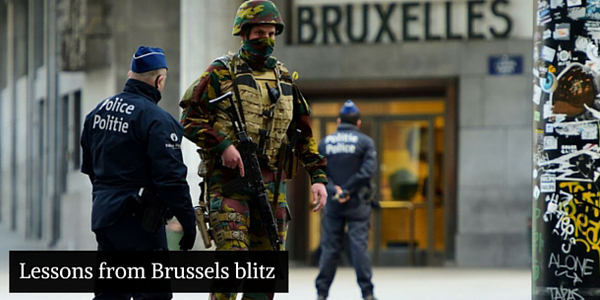 Deadly terror attacks in Brussels, which killed 34 people and wounded hundreds, have exposed fragility of the European Union's capital and has ushered the country into a new era of insecurity and fear.

With the country put at the highest level of security alert, and airports, metro stations, government buildings being heavily guarded by police, residents of the Belgian capital have realized the grim new reality of living under threat of terrorism.

Terrorists struck Belgium, but the target was Europe and this is why the incident has affected the very fabric of the European Union. By striking at the heart of the Europe and targeting the most secure place, Brussels airport, the terrorists have shaken the once-considered safest region of the world. It is indeed the right time to reflect on the incident that has stunned both the people and policymakers combating terrorism.





Why was Brussels attacked?
Experts claim that the Paris attacks were a loud and clear warning for all European nations and Belgium was on the top list for three reasons:

• Brussels in EU's capital: Brussels is not only the capital of Belgium but also EU's capital and home of NATO headquarters. And the Brussels attacks took place just 4 miles from NATO headquarters. The act of terrorism, in a city which symbolizes a united, peaceful and open Europe, demonstrates the power and wrath of terrorists who are routinely targeted by NATO air power in Middle East.

• Belgium's foreign fighters: Belgian state's well-organized network of radical Islamist recruiters made it easier for people to join there than in other European countries, according to Peter Neumann, the director of the International Centre for the Study of Radicalization.

• Brussels' intelligence blunder: Belgium, it seems, had turned a blind eye to terror threats. The connection of Paris attackers with Brussels, arrest of Saleh Abdesalam from Molenbeek district where he also grew up and terror strikes in Maelbeek (just two miles away from Abdesalam's capture place) were clear indicators. Belgian authorities had the chance to detain Ibrahim el Bakraoui, one of the suspected Brussels bombers, in July 2015 when Turkey deported him. "Belgium ignored our warning that this person is a foreign fighter" Turkish President said. Turkish intelligence sources confirmed to IRIA that Turkey had detained Bakraoui but Belgium sought his freedom and later he was deported.

• Inadequate Police and intelligence-sharing: Belgium's police appear to be unprepared and under-equipped to face current challenges and surge in extremism. The police and intelligence agencies are epically undersized, have poor intelligence-sharing among institutions and are hindered by restrictive laws, officials say.


How to deal with Brussels' growing extremist phenomenon?
Belgium should concentrate on the growing terrorism threat posed by Syria and Iraq returned European-national foreign fighters on its soil before any direct action against terrorists in Middle East.

ISIS has reportedly recruited more people per capita from Belgium than from any other European country. There are about 500 foreign fighters from Belgium - a very large number for a country of only 11 million. In 'Foreign Fighters' Report, released by the Soufan Group in 2014, it was estimated that roughly 12,000 foreign fighters from 81 countries had travelled to Syria and Iraq to join Islamic State of Iraq and the Levant (ISIL/ISIS), Jabhat al-Nusra, or Ahrar al-Sham since 2011.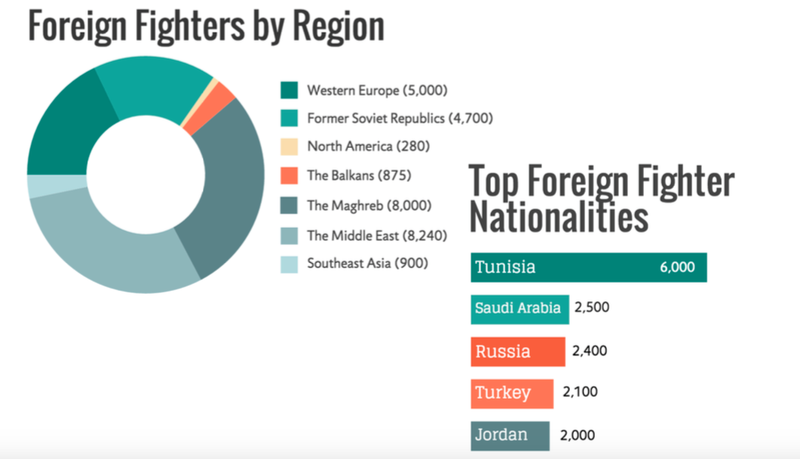 How big is the threat posed by European-national foreign fighters?
Europe is physically connected with breeding grounds of terrorism as opposed to US and hence has a direct and severe threat. "Europe is currently facing the highest terror threat in more than ten years," according to Robert Wainwright, the head of Europol. Around 5,000 jihadists, who received training from ISIS, had returned to Europe, he believes.

French Interior Minister Manuel Valls termed the terror threat to Europe as "ticking time bomb" which eventually struck Europe. Now it's time to defuse the bomb of radicalism with focused policies and actions. While preventing outward flow of foreign fighters is crucial, special measures should be taken to effectively deal with those who have returned back to Europe.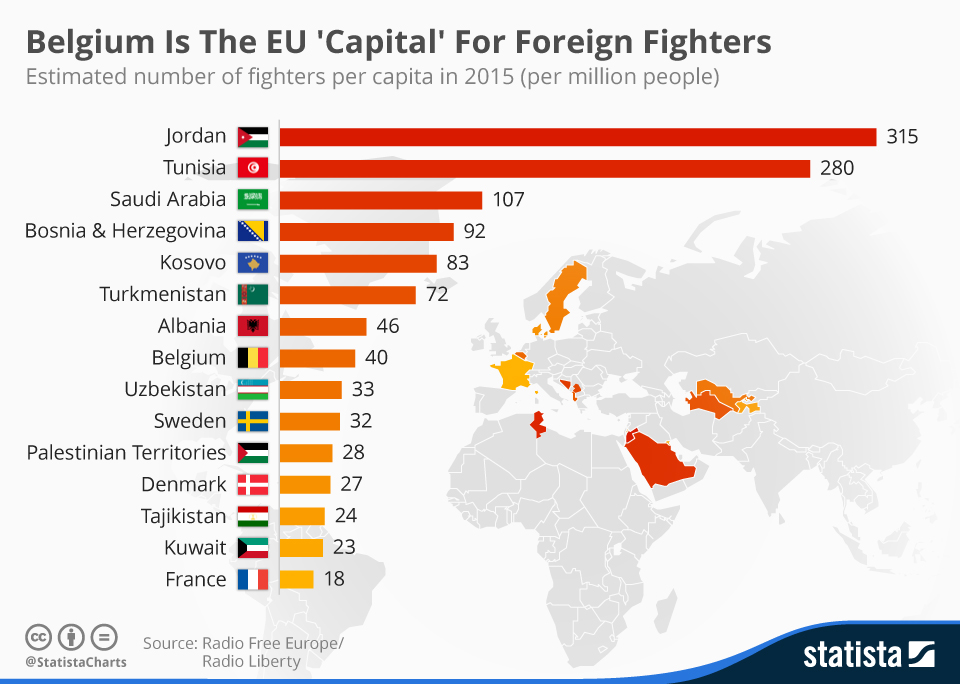 Reversing radicalization through reintegration and inclusion
Most Western countries have adopted harsh anti-terror legislation to crack down returning fighters. However Denmark's approach of reintegration and inclusion is worth noting. The strategy known as Aarhus model, according to Preben Bertelsen, psychology professor at Aarhus University, is about giving a chance to potential extremists to return back to civilized society. "These are young people struggling with pretty much the same issues as any others – getting a grip on their lives, making sense of things, finding a meaningful place in society. We have to say: provided you have done nothing criminal, we will help you to find a way back" he says.

It means that the Danish government will help returnees get back on their feet after being screened, and if they didn't commit any violent acts, the government will help find work, housing, education and counseling. Although some have criticized this de-radicalization program as too lenient and perilous, but it could be an effective approach to deal with homegrown jihadists and mentally disturbed lone wolves.


Migrants and Muslims are not the sole cause of terrorist acts
As much as angry politicians and people like to blame refugees for bringing terrorism to Europe, this impression is often illogical. Two reasons why refugees should not be linked with Europe's terrorism problem are:

1. Most of the Paris attackers and planners were EU citizens. Europe's most wanted man, Salah Abdeslam, arrested in Brussels, is a Belgian-born French citizen. Abdeslam's suspected accomplice, Najim Laachraoui, was also a Belgian citizen. Although, some have also taken advantage of the refugee crisis to slip in undetected, but most terrorists already have EU passports which ease their travel across Europe.

2. Majority of terrorist attacks in Europe in recent years were committed by separatist organizations. Less than 2% of the one thousand terrorist attacks in European countries were religiously motivated.

A leaked report from MI5's Behavioral Science Unit made clear that, "far from being religious zealots, a large number of those involved in terrorism do not practice their faith regularly. Many lack religious literacy and could … be regarded as religious novices."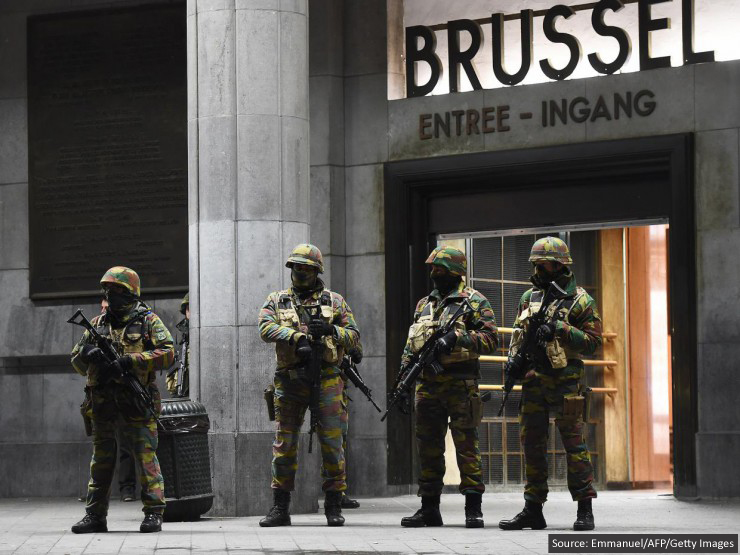 Refugees are simply escaping violence and terrorism in their own countries. Emerging anti-immigrant sentiments in Europe will only socially isolate and disappoint them, leaving them no choice but to sympathize with those against the Western regimes. However, welcoming attitude and supportive multicultural policies by Canada, US and Germany towards Syrian refugees, have been much appreciated and gained sympathies of not only refugees but Muslims all over the world.

This proves that border closures and military actions in Middle East is not the ultimate solution. European governments have to boost security measures while upholding its core values of being an open and diverse society.


Action reaction – thin line between us and them
Whenever a global level terror attack occurs, the line between "us" (victims) and "them" (attackers) get drawn. Refugees and Muslims immigrants often find themselves categorized as "them". This new label along with harsh government policies, hatred and ill-treatment further push them into isolation.

The recruiting speech by Belgian-born Abdelhamid Abaaoud, alleged mastermind of the Paris attacks, clarifies how radicals appeal to young, disgruntled and alienated Muslims by provoking feelings of exclusion from society and maltreatment of Muslims.

"Are you satisfied with the life you lead, a humiliating life, whether you are in Europe, in Africa, in Arab countries or in America? Are you satisfied with this life, with this life of humiliation?" Only violent jihad, he continued, could restore their pride and honor.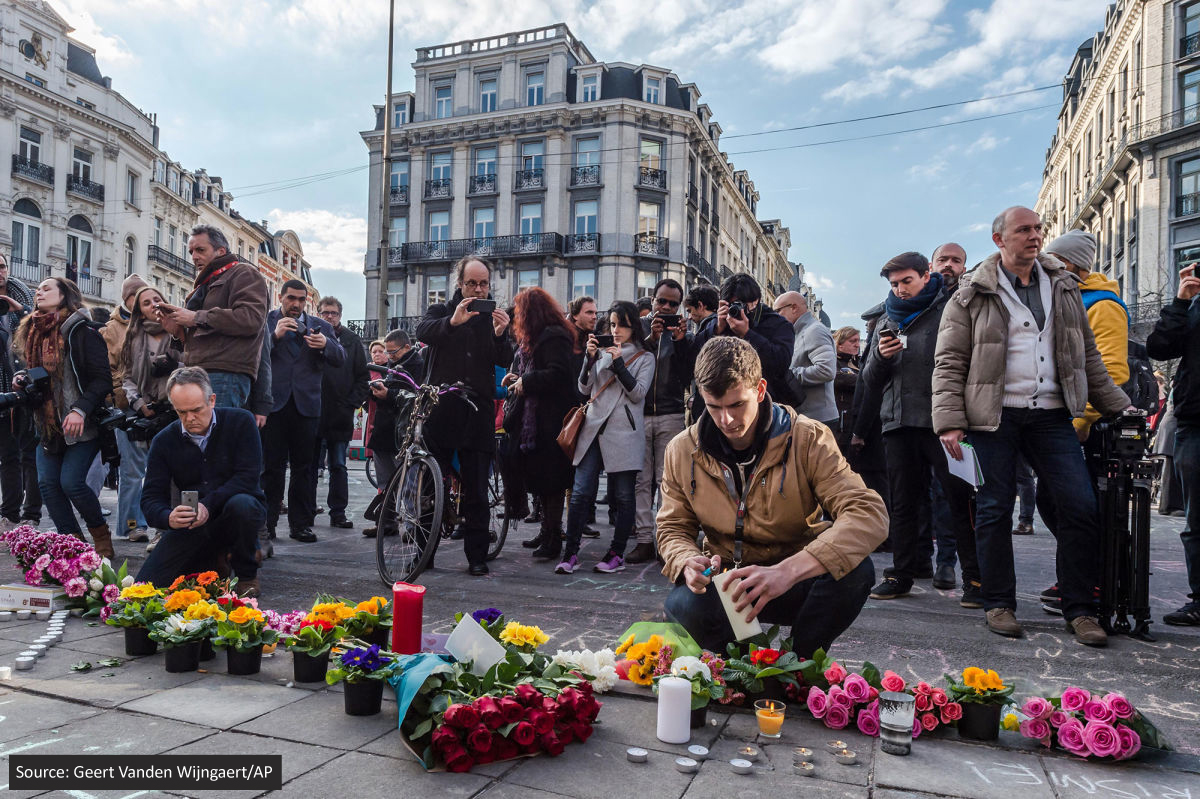 Lessons for Europe from Brussels Attack 2016

• Constant coordination and information sharing between governments and different agencies is vital to counter terrorism. Because poor intelligence-sharing and restrictive laws are considered as one of the failures in Brussels case.

• Homegrown terrorism is becoming a serious problem for European nations than infiltration of foreign extremists. Although the threat from terror groups such as ISIS is bigger, but the risk from individual attackers or lone-wolves makes it essential to focus on terror outlets at home.

• Although Europe is still struggling to cope with a huge influx of refugees who are mostly Muslims which has provoked anti-Muslim feelings. But Europe, US, UK are the only anchors of hope for people facing the huge humanitarian crisis. European government must uphold its liberal values of tolerance, diversity and a friendly society as it would be best response to terrorists and their campaign.

• Treating and labeling migrants and Muslims as terrorists will not help. Associating extremism with religions, ethnicities will only exacerbate the problem and may as well be a way to assist terrorists gain sympathy among resentful and isolated members of the society. The right approach is to understand and confront terrorism as a global issue and target should be the radical mindset and terror organizations. At the same time, world powers and Muslim countries should join hands to root out extremism and draw a clear line between terrorists and ordinary Muslims.

• While it is crucial to adopt strict anti-terror legislation to crackdown on terrorist and returning fighters, but the approach of reintegration and inclusion, as practiced by Denmark, can be worth implementing to counter radical mindset.



References:
1. Neumann, Peter R. "Foreign Fighter Total in Syria/Iraq Now Exceeds 20,000; Surpasses Afghanistan Conflict in the 1980s." ICSR, January 26, 2015. Accessed December 7, 2015. http://icsr.info/2015/01/foreign-fighter-total-syriairaq-now-exceeds-20000-surpasses-afghanistanconflict-1980s/

2. "Foreign Fighters in Iraq and Syria: Where Do They Come From?" Radio Free Europe/Radio Liberty. Accessed December 7, 2015. http://www.rferl.org/contentinfographics/foreign-fighters-syria-iraqis-isis-isil-infographic/26584940.html

3. Foreign Fighter - An Updated Assessment of the Flow of Foreign Fighters into Syria and Iraq Accessed March 24, 2016. http://soufangroup.com/wp-content/uploads/2015/12/TSG_ForeignFightersUpdate3.pdf

4. Alan Travis, "MI5 Report Challenges Views on Terrorism in Britain," The Guardian, 20 August 2008, http://www.theguardian.com/uk/2008/aug/20/uksecurity.terrorism1

5. Charles Lister, "Returning Foreign Fighters: Criminalization or Reintegration", Brookings Doha Center Publications, Accessed March 24, 2016. http://www.brookings.edu/~/media/research/files/papers/2015/08/13-foreign-fighters-lister/en-fighters-web.pdf

6. EU Terrorism Situation and Trend Report (TE-SAT) https://www.europol.europa.eu/content/te-sat-2014-european-union-terrorism-situation-and-trend-report-2014

7. Jon Henley, "How do you deradicalise returning Isis fighters?", The Guardian, Accessed March 23, 2016. http://www.theguardian.com/world/2014/nov/12/deradicalise-isis-fighters-jihadists-denmark-syria