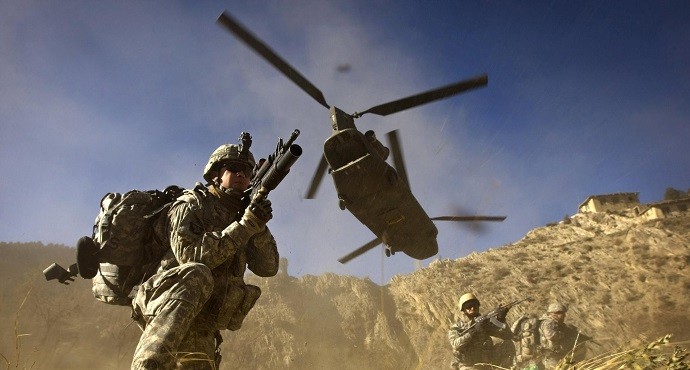 US to send 3,000 troops and more fighter jets to Afghanistan
News, US
September 20, 2017
No Comments
US to send 3,000 troops and 18 F-16 fighter jets to Afghanistan
US Secretary of Defense Jim Mattis announced on September 18 that the US will send more than 3,000 troops to Afghanistan to win the longest in US history.
The new deployment will raise the number of U.S. forces in the South Asian country to over 14,000, as the 16th anniversary of the war approaches.
The new service members will help Afghan forces in their effort to defeat the nearly 20 terrorist groups in the country — especially the Taliban, ISIS, and al-Qaeda — by advising them and providing artillery and air support.
US President Donald Trump last month indicated he would keep US boots on the ground indefinitely. While the Taliban vowed to turn Afghanistan into a "graveyard" for foreign forces.
The United States Air Force has also increased the number of F-16 multi-task Fighting Falcons to 18 from 12, according to Military.com.
In addition air refueling tankers are in Afghanistan for the first time in about five years, they said.
The Air Force now has 18 multi-role F-16 fighters in country, Lt. Gen. Jeffrey L. Harrigian, commander of US Air Forces Central Command, told reporters at the conference.
"We just plussed up our number of fighters. We had 12 F-16s; we now have 18," said Harrigian, who oversees missions at the Combined Air Operations Center at Al Udeid Air Base, Qatar.
"Our close-air support role continues and, as you look at the strategy coming forward, we're actually right now working with [Commander of US forces in Afghanistan] Gen. John Nicholson's staff on how to best synchronize his advice-and-assist strategy going forward to optimize the placement of the air assets" Harrigan said.