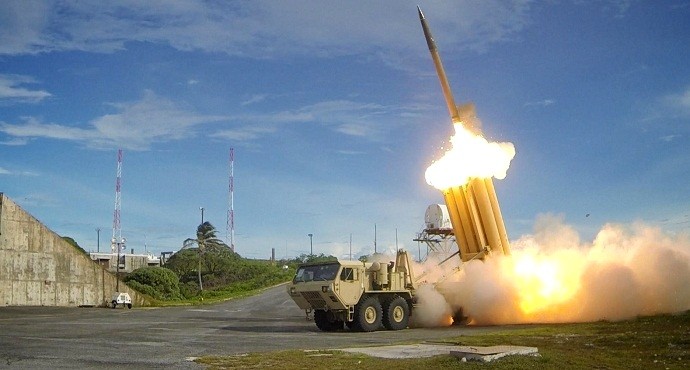 US agrees to sell THAAD missile defense to Saudi Arabia
The U.S. State Department has approved a potential $15 billion sale of Lockheed Martin Corp.'s Terminal High Altitude Area Defense (THAAD) anti-missile interceptors, launchers and radar to Saudi Arabia.
The THAAD deal was a core part of the $110 billion weapons sale offering presented by U.S. President Donald Trump during a May 20 visit to Saudi Arabia.
"This sale furthers US national security and foreign policy interests, and supports the long-term security of Saudi Arabia and the Gulf region in the face of Iranian and other regional threats," the Pentagon's Defense Security Cooperation agency said in a statement.
Saudi Arabia has requested a potential sale of 44 THAAD launchers, 360 missiles, 16 Fire Control and Communications Mobile Tactical Stations, and seven AN/TPY-2 radars made by Raytheon Co. The package also includes maintenance equipment, 43 trucks, generators, electrical power units, trailers, communications equipment, tools, test and maintenance equipment and spares.
Lockheed Martin is the prime contractor for the THAAD system, with Raytheon playing an important role in the system's deployment.
The proposed Saudi sale underscored lasting U.S.-Saudi defense cooperation at a time when Saudi King Salman bin Abdulaziz visited Russian President Vladimir Putin in Moscow, with deals announced on arms sales as well as energy. Saudi-owned al Arabiya television reported on Thursday that the kingdom had agreed to buy Russian S-400 surface-to-air missile systems
US has already supplied the Terminal High Altitude Area Defence (THAAD) to Saudi Arabia's neighbours Qatar.
THAAD has also ben deployed in to South Korea this year to guard against North Korea's shorter-range missiles.