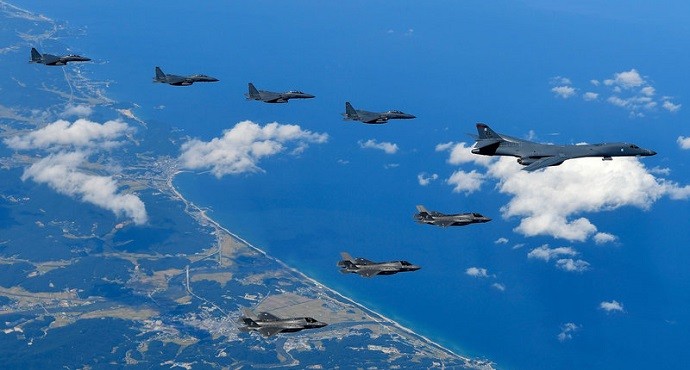 US Air Force B-1 bomber flight resumes operations after safety issues
News, US
June 20, 2018
No Comments
The U.S. Air Force will resume B-1 bomber flight operations this week after stand-down over concerns of ejection seat safety, military officials said.
The US Air Force temporarily grounded all B-1B Lancer bombers, a major component of the US long-range bombing fleet due to safety issues, according to the Air Force. The order was issued June 7.
The fleet was officially grounded after an investigation into the May 1 emergency landing of a B-1B Lancer in Midland County, Texas, revealed problems with the fleet's ejection seat components that could turn in-flight crises into nightmare scenarios. None of the crew involved in that May 1 flight were injured.
During the stand down, the Air Force Global Strike Command assessed the egress components and tested potential risks before returning to flight.
"We have high confidence that the fleet's egress systems are capable and the fleet is ready to return to normal flight operations," Maj. Gen. Thomas Bussiere, 8th Air Force commander, responsible for the Air Force bomber force, said in a press release.
The highly resourceful, supersonic B-1 carries the largest conventional payload of any aircraft in the US Air Force. However, it does not carry nuclear weapons.
The B-1 bombers were featured in the US strikes against Syria's chemical weapons facilities in April 2018.